Sacred Games Season 2 Release Date, Official Trailer and Plot
Sacred Games Season 2 Release Date
The web-series tsunami is no more new to India. It came in and swept us along! Actors, Directors, Writers love it alike, as it has given such a broad creative space to explore their arts individually. They have become a whole another medium for film-makers to express!! Their length alone gives a deeper insight into everything.
Sacred Games Season 2 Release Date and Overview
Netflix's Web-series Sacred Games is one of the most popular and loved Indian series directed by Anurag Kashyap. The release date of sacred games season 2 has been announced recently. The most awaited trailer of the most awaited series of this year is out now. Sacred games season 2 is releasing on August 15th, Netflix just dropped an exciting and highly-anticipated trailer to raise heartbeat of all fans and breaking all records the trailer has crossed 10 million views on Youtubes. Mind blowing is the only word that can comes to our mind for its trailer.
Sacred Games Season 2 Release Date: Sacred Games Season 2 will premiere on 15 August 2019 on Netflix. Stay tuned!!
It's more than a year of the netflix's first Indian original series streamed last year on july 6. The star cast Saif Ali Khan, Nawazuddin Siddiqui and Pankaj Tripathi are all set to return in the second season with Kalki Kochlin, Ranveer Shorey promises to be bigger and better than its previous season. The series is filmed extensively in Kenya, Cape Town and Johannesburg. It couldn't be made without the brilliant performance done by each and every character very finely.
Also Check:  Anveshi Jain Wiki and Hot HD Photos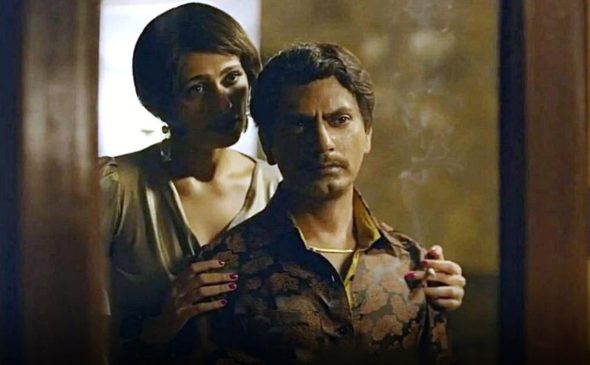 Some Popular Next Level Dialogues from Sacred Games Season 1
Bhagwan Dialogue Sacred Games Season 1  :–
"Bhagwan Ko Maante Ho, Bhagwan ko Lund farak nahi padta!…"
"…Hindu hotel se apun ye seekha, ki Dharam ke naam pe logon ka kitna chutiya banaya ja sakta hai.."
"Drugs, Guns, Property yeh sab chota dhanda hai, asli dhanda hai Politics…"
"Main Kukoo ke peeche bhag raha tha, aur desh mandir ke…."
"…Duniyan ke bazaar me sabse bada dhanda hai Dharam. Bhagwan se dara kar chutiya banate hai public ka…."
Sacred Games Season 2 Official Trailer
Trailer Credit: Netflix India
Sacred games is filmed on the basis of Vikram chandra's novel with the same name "Sacred Games" and also it is highly based on the real time story in Mumbai between 1980-1993. The character of Ganesh Gaitonde (Nawazuddin Siddiqui) character is based on the real life gangster 'Arun Gawli', and the character of Suleman Issa(Played by Saurabh Sachdeva) is based on 'Dawood Ibrahim'. The title names of all the episodes of sacred games have their meaning in "Hindu Mythology". A parallel is drawn between the theme of an episode and the mythical story related to the title. Saif said in an interview that "there will be one season each year". It has been assumed that the first season has covered one quarter of 1000 pages of the novel. So we can expect three more seasons to be produced. Netflix is all set to thrill its fans again with "the game of 25 days"… and this time the game is bigger with more powerful players.
Don't Miss: Priyanka Chopra and Nick Jonas Latest Viral Pics
So, Sacred Games Season 2 Release Date have been revealed. Don't miss this superb web series as this time is going to be more entertaining and will come up with more suspense. Stay tuned with Buzzarenas as we will keep updating you with the latest notifications about this super interesting web series.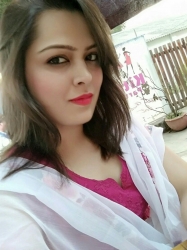 Priyanka is a stock investor and trader from Madhya Pradesh. She is passionate about her work and tries to give her 100% in whatever she does. Writing has always been her one of the greatest passions and that's she loves to blog about various topics. She is a fitness freak and yoga lover by heart so she loves to share her knowledge and ideas with the world. Apart from health and fitness, she loves to write about food, fashion, beauty, and lifestyle. She is also into Digital Marketing and has helped a lot of brands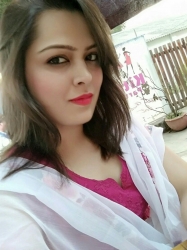 Latest posts by Priyanka Sukhwani (see all)