Best Street Foods in Delhi for Food Lovers [ Updated ]
BEST PLACES FOR STREET FOOD IN DELHI
It is often said that the favourite thing of Delhites is food. While some of the food corners of Delhi are still famous worldwide for their special taste & flavours. There are many places around here where famous dishes made many years ago are still found today. Here all the food is prepared in a different way which people never forget their taste once eaten. Delhi has been attracting people from other states or other countries since the beginning due to its different and unique tastes. So let us know about some famous places in this city where people come different places just to taste their delicious food.

1. Khan chacha's Kebab: Khan market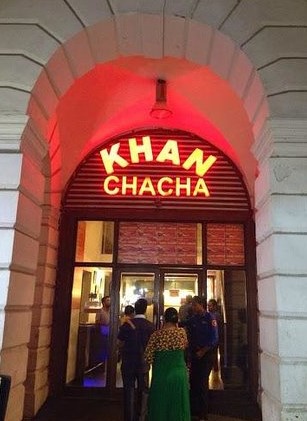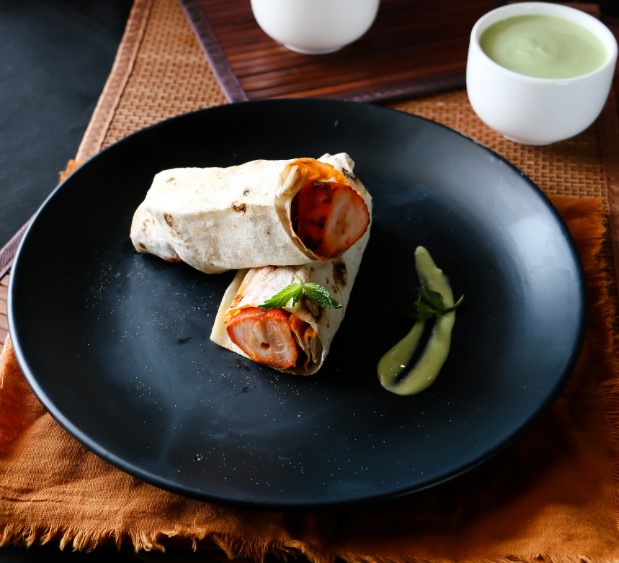 This place is very famous for non-vegetarian food. The rolls, kebabs and roti are the best here. Khan Chacha is located in Khan Market. Not only non-vegetarian food but vegetarian food is also delicious. The price of food here is quite high, but you'll forget the price once you taste the food! The aroma of mutton kebabs and fried rice found in the streets here will make you go crazy and eat again and again. It also has many good restaurants, bars and cafes in this area. Some restaurants like Yellow Brick Road Restaurant, Wok in the Clouds, The Coffee Bean & Tea Leaf are a must-visit here.

Also Check: Easy Red Sauce Pasta Recipe
2. Delhi Haat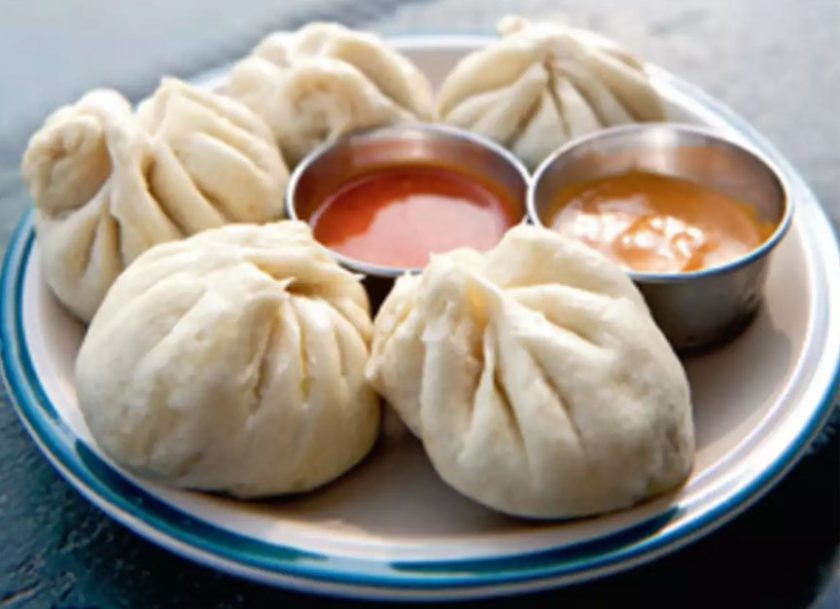 Dilli Haat is located near INA. Tasty food items of almost every state are found here. Along with some great varieties of food items, hand craft items are also very famous here. From traditional Rajasthani Thali to Hyderabadi Biryani, you will find the food you like here. You will get a taste of Hyderabad, Kashmir, Maharashtra, Orissa, Bengal everywhere.

3. Old Delhi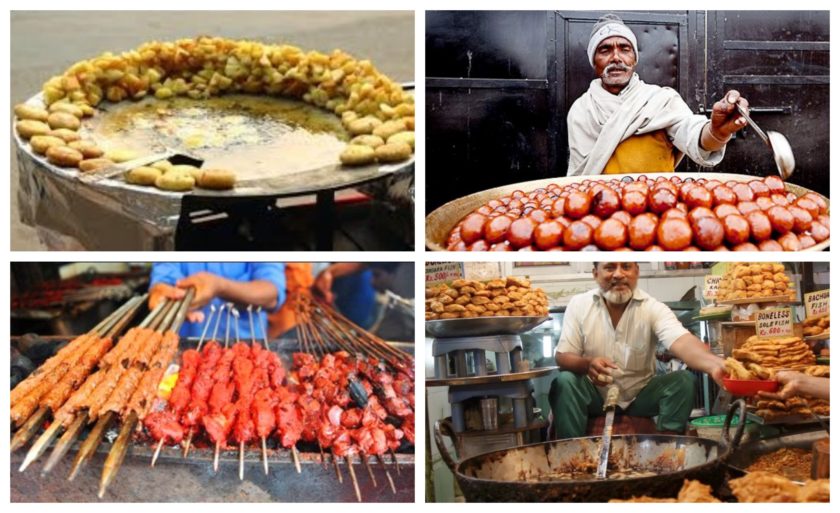 Old Delhi Means Chaat, Dahi Bhalla and Kebab and much more. Aren't these names drool worthy? Everything from Papdi Chaat to Jalebi is the gift of Old Delhi. The place is known for the best street food, authentic Mughlai cuisine and sweets. If you really want to taste the food of North India, then you must come here once. You can eat kebabs of Qureshi Kabab Corner here. Enjoy Daulat ki Chaat, Jalebi, Natraj Dahi Bhalla of Old Famous Jalebi Wala and Kachori of Jung Bahadur Kachori Wala.

4. Parathe Wali Gali: Chandni Chowk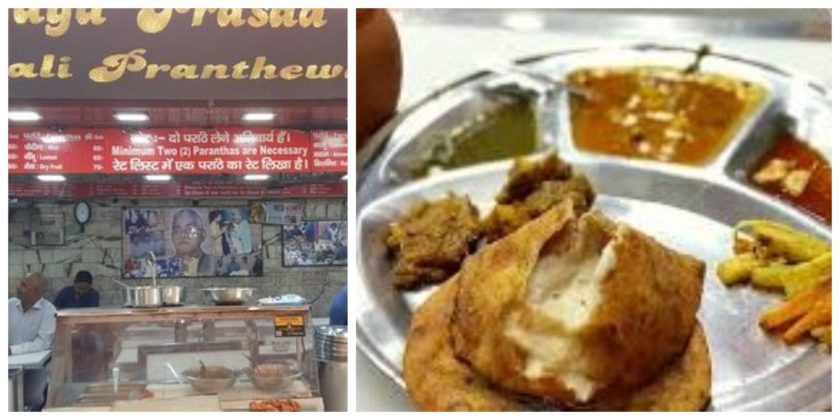 If you came to Delhi and did not eat your Paranthe Wali Gali's parathas, then you did not eat anything. If you are a vegetarian and are looking for something better to eat for yourself, then you will find a variety of delicious parathas in Paranthe Wali Gali. There are many shops in Chandni Chauk where you will find hot and delicious parathas. Many celebrities and politicians also come here to taste the paranthas. It gets quite crowded in the evening and at night time.

Also Check: 10 Healthy Morning Breakfast Ideas
5. Connaught Place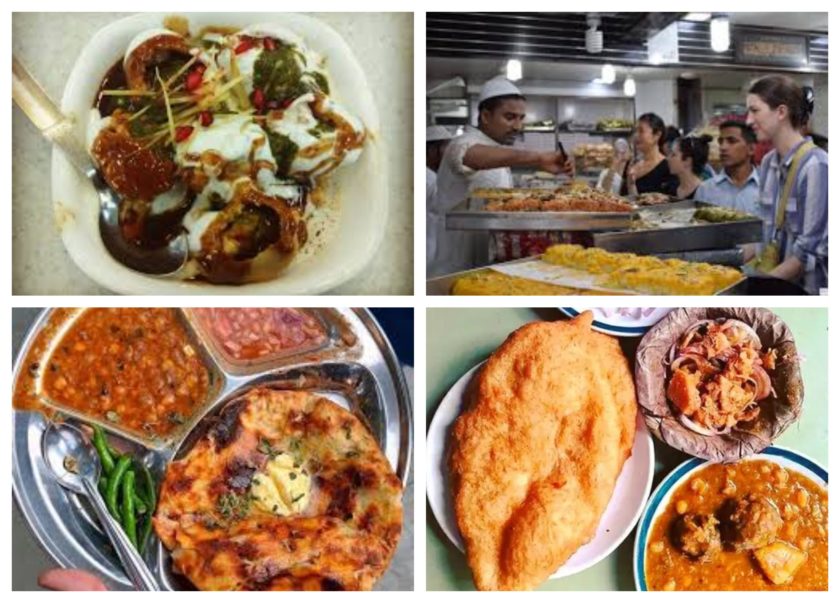 Connaught Place is the best place in Delhi for food. After visiting here, you do not need to worry about what your budget is. Here you can find everything from fancy fine-dining restaurants to delicious local rajma Chaawal, Chaap, and Momos and so many varieties on streets. Overall we can say that this place is a mixture of local and international food.

6. Kareem's Mughal Food: Jama Masjid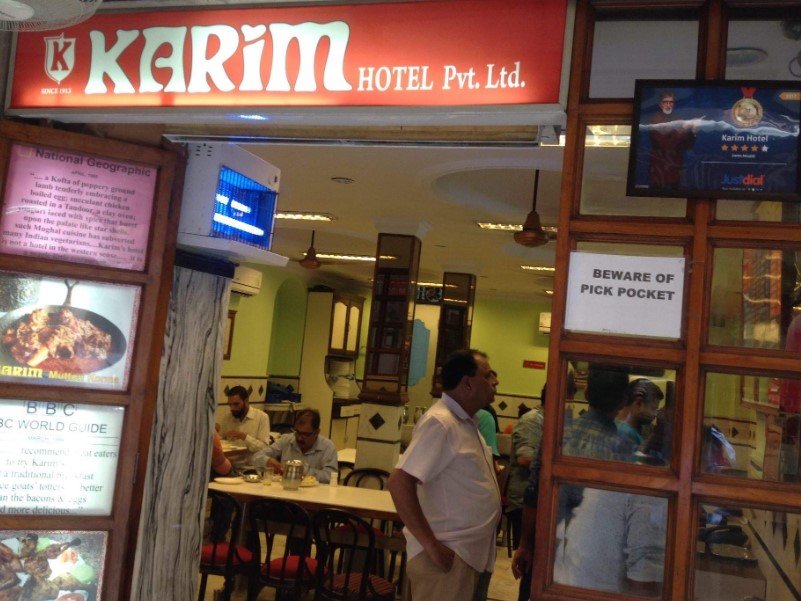 If you want to taste some great Mughalai food then you must enjoy it by visiting Karim's restaurant located near Jama Masjid. If it comes to eating kebabs in Delhi, then Karim's name first comes to the mind. Over the years, the taste of the kebabs has made people go crazy. Kareem is well known for non-veg, is a matter of pride for Delhi. The people are fan of its taste, not only from the country but from all over the world. There is not only non-veg but also vegetarian food is also great here. By reaching here, you can take the perfect taste of Mughlai food.  After eating food here, you will never forget the taste of spices in life.

7. Giani's Di Hatti: Chandni Chowk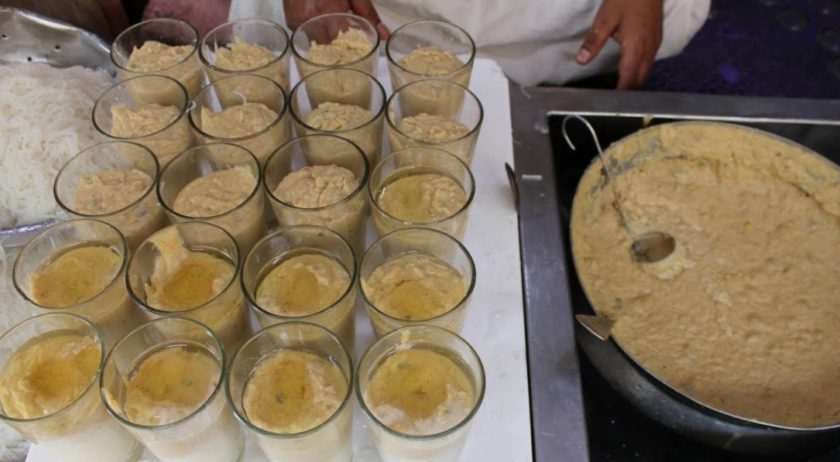 There is a famous desserts shop just 50 meters from Fatehpur Mosque in Chandni Chawk. It is known as 'Gyani Ki Hatti'.  Apart from their delicious sweets, Rabri Faluda is also very famous here, whose flavour you will not find anywhere else in whole Delhi. During the summer season, a crowd of customers mainly come here to eat cold Faluda. Apart from this, the gajar ka halwa and moong daal ka halwa of this place is also very famous.

8. Khandani Pakodewala: Sarojini Nagar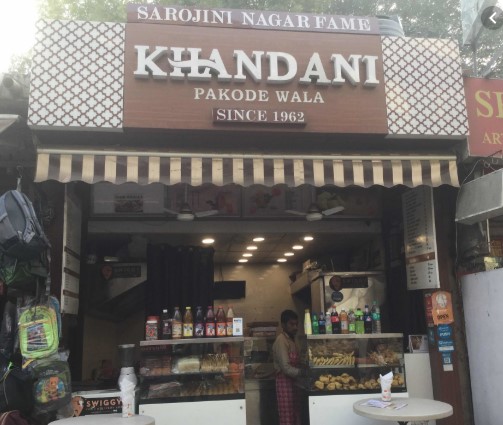 Nothing feels better than having tea and Pakoras in the rainy days & in winters. The Pakodas of Khandani Pakode Wala, located in Sarojini Nagar, is a paradise for those who love Pakoras. There are about 10 types of Pakoras available here. Bread Pakora, Onion Pakoda, Aloo Pakora and Paneer Pakoda and its accompanying chutney are very tasty. Their Pakoras costs about 10 to 12 rupees per plate. Once you taste it, we are sure you are going to come back again to have more.

Also Check: How to Prepare Dhokla At home
9. Kumar Samose Wala: Karampura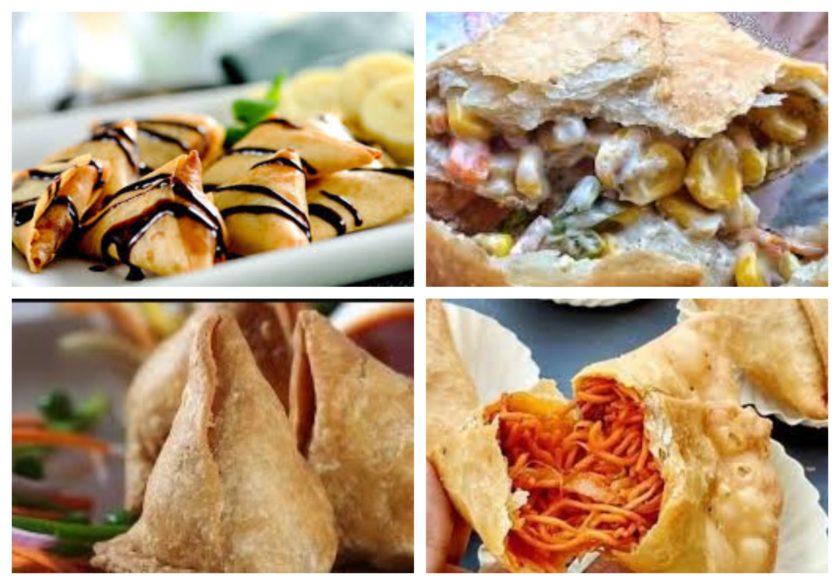 Samosas are one of the favourite dishes of every Indian, but the Samosas we are talking about today, you have hardly eaten and if you may not have heard, then this taste may not have been found. The Milan Cinema in Karampura, Delhi, has a famous Samosa Shop which is Kumar Samosa, where you can enjoy a variety of samosas such as Pasta Samosa, Pizza Samosa, Tandoor Paneer Samosa, Chap Samosa, Paneer-Keema Samosa etc. Once you taste the samosas here, you will forget to eat potato samosas.

10. Lotan Kulchewala: Chawdi Bazaar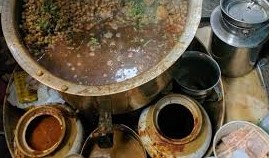 Lotan Kulcha Wala is very well known in whole Delhi. It has its branch in Daryaganj and another in Chawdi Bazaar. This shop is famous for Chhole Kulche. Here, you will get a great taste and the finest combination of sweet & sour, hot & chilli and spicy flavours. To taste their Chulche – Kulche, you have to visit their place a little early. They open their shop for a very short time from 7.30 am to 10.30 am in the morning only.

11. Chache Di Hatti: Kamla Nagar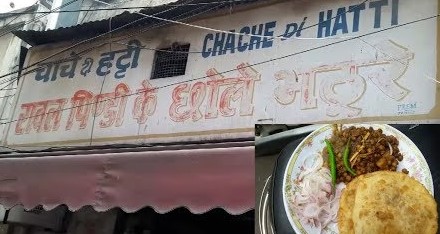 If you did not go to Chache di Hatti in Kamla Nagar near North Campus of Delhi, then you did nothing. Once you taste the food here, it will surly make you forget the food of fancy big five star restaurants. This place is very famous for its Chhole Bhathure in Delhi. The bhathuras here they serve are always hot and so soft and delicious that it dissolves in your mouth once you eat it and if we talk about the chholas here are a perfect mix of desi spices, once you eat it you are definitely going to crave for more.

12. Lal Babu Chaat Bhandar: Chandni Chowk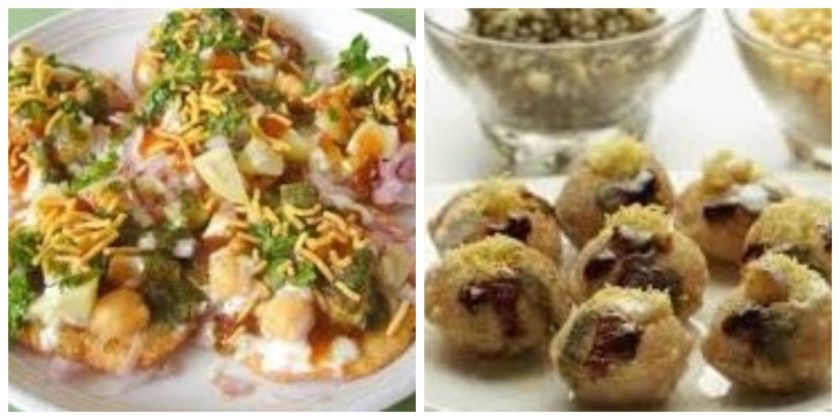 Most people like to eat chaat. If you want to get some great and unique flavours in chaat, then go to Chandni Chowk's Lal Babu Chaat Bhandar once. Here you can enjoy the pure desi chaat with a lot of flavours & spices. Apart from chaat, the cabbage & peas filled Samosa are also very popular here. People from all over the city come to eat here. If you go to eat chaat here once, then you will surely feel to go there again and again.
So, if you are fond of food, then why not enjoy the best street food of Delhi with your partner this weekend. These street foods are so famous that even the big celebrities could not keep themselves away from these places and came to enjoy them. If you have not been to these places yet, then this week make sure to visit & eat at these places.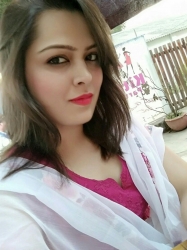 Priyanka is a stock investor and trader from Madhya Pradesh. She is passionate about her work and tries to give her 100% in whatever she does. Writing has always been her one of the greatest passions and that's she loves to blog about various topics. She is a fitness freak and yoga lover by heart so she loves to share her knowledge and ideas with the world. Apart from health and fitness, she loves to write about food, fashion, beauty, and lifestyle. She is also into Digital Marketing and has helped a lot of brands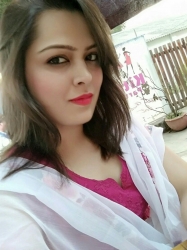 Latest posts by Priyanka Sukhwani (see all)