Red Sauce Pasta Recipe: How to Make Tasty Pasta At Home [Step by Step ]
Red Sauce Pasta Recipe
Red Sauce Pasta: Food brings people together on many different levels, from all around the world. And Pasta is one of the pure, rich and traditional Italian food which is much trendier than most international cuisine. Pasta is a pretty decent appetizer, also it's a good low-fat source of carbohydrates. If it is a whole-grain or enriched, pasta is a good source of B Vitamins which are essential nutrients. It's also low in sodium. There are many different techniques to cook pasta more delicious ways. Red sauce pasta, white sauce pasta, fusion style and many more recipes. These simple yet tasty pasta dishes are blissful when you are hungry. Eating pasta daily is definitely not good, unless you're young athlete who can get away with almost anything.
Pasta can be eaten in a right and healthy way by adding a sauce and consists of a lot of veggies and some cheese and sometimes meat too. Pasta comes in various shapes and sizes made from different grains. It's the nourishment of body and soul, it's truly colorful. Red Sauce Veggie Pasta is quick and easy to throw together. Pasta can always make way too much which means you can have for the lunch\dinner and again for the next day too.
The Recipe of red sauce veggie pasta is one of the absolute go-to's when we want something comforting, flavor-packed and packed with veggies too. Cooking pasta can really be tough at first but can be cooked easily with the right amount of spices and a perfect balance of taste and flavor.
How To Make Red Sauce Pasta At Home
Ingredients for Red Sauce Pasta :
2 cups or 200 grams penne pasta
2 tbsp extra virgin Olive oil⠀
4 to 5 cloves minced garlic⠀
1 chopped onion, medium sized
1/4 cup Red bell pepper (chopped into small squares)⠀
1/4 cup Yellow bell pepper ((chopped into small squares)⠀
1/4 cup Green capsicum (chopped into small squares)⠀
2 teaspoon finely chopped basil leaves
400-500 grams cherry tomatoes⠀
1 tablespoon tomato ketchup⠀
2 teaspoon oregano
1/2 teaspoon black pepper⠀
2 teaspoon Red chilly flakes
2 to 3 tablespoon milk⠀
Cheese, grated
Easy Red Sauce Pasta Recipe
Method:
How To make Tomato Puree for Pasta
 First, you need to prepare the sauce for pasta. Take 500 grams tomatoes to boil it in hot water for 3-4 minutes, once boiled remove from water, peel the skin and put the tomatoes in a mixer make a puree and then sieve it.
⠀
To Boil pasta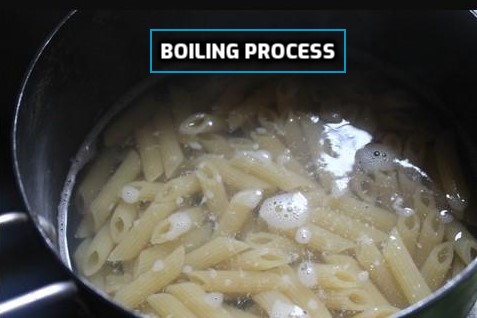 Pour 6-8 cups of water in a big pan and bring it to boil.⠀
Add 2 tablespoon salt and 1 tablespoon oil. Now add penne pasta when the water in the pan boils up. Keep cooking it on medium heat till it becomes soft. You can substitute the penne with any pasta of your choice.
Cook pasta for 7-8 minutes or till pasta turns almost soft but yet firm, if it takes little pressure to cut the pasta then it means pasta is soft enough and at this point switch off the flame and strain excess water.⠀
Wash pasta with fresh normal water to avoid overcooking and keep aside in the strainer to remove excess water.
To make red sauce pasta sauce: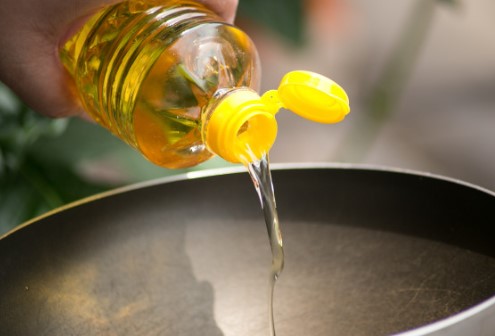 Step 1: Heat olive oil in a pan, Instead olive oil you can use normal oil or can even use butter.⠀
Step 2: Once oil is slightly hot add finely chopped garlic and sauté for few seconds.⠀
Step3: Now add chopped onions and sauté for few seconds.⠀
Step 4: Add parsley and stir for a minute.
Step 5: Add chopped celery and all the veggies, red bell pepper, yellow bell pepper, green bell pepper and sauté on high- low flame for a minute. Mix all the ingredients well and let it rest for 3 to 5 minutes.
Step 6: Add tomato puree, ketchup, salt, powdered black pepper and cook it for 5 minutes on low flame by stirring occasionally till it becomes slightly thick. Now add boiled pasta Spoon the pasta over the warm sauce and toss with careful hands.
Step 7: When the sauce starts gaining consistency, Switch off the burner, add 2 to 3 spoons of milk and stir continuously. Keep sauce aside.⠀
Step 8: Remove the pasta from fire, keep it warm and transfer it in a serving bowl.⠀
Step 9: If you are the one who likes the cheesy version of pasta then you can garnish it with some grated cheese and sprinkle some oregano and chilly flakes.
This rich, creamy, savory, spicy and flavorful herb fusion red sauce pasta not only looks beautiful but will make your recipe even more delectable. Let's celebrate the flavors of Italy with our classic saucy and creamy Red Sauce Pasta sprinkled with herbs and shredded cheese which adds an extra layer of awesomeness making it unbelievably delicious. Serve it with hot garlic bread and relish this delicious Red Sauce Pasta Recipe. Stay tuned with Buzzarenas for more such mouth-watering food recipes.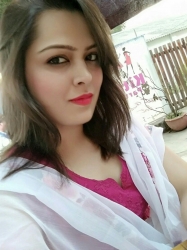 Priyanka is a stock investor and trader from Madhya Pradesh. She is passionate about her work and tries to give her 100% in whatever she does. Writing has always been her one of the greatest passions and that's she loves to blog about various topics. She is a fitness freak and yoga lover by heart so she loves to share her knowledge and ideas with the world. Apart from health and fitness, she loves to write about food, fashion, beauty, and lifestyle. She is also into Digital Marketing and has helped a lot of brands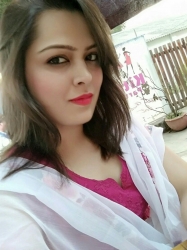 Latest posts by Priyanka Sukhwani (see all)