10 qualities about a Man that truly make him Attractive for any Woman
When a woman falls in love with a man,  it is because she sees someone who has that kind of traits and behavior that she wishes to see in her partner. But how can you be that man who can be attractive to women? What are those traits to be attractive?
However, there is more to being attractive than just having six-pack abs, Right?
Looking a certain way isn't the only thing that women want from them, there are more things that women desire and how to be a good man.
Here are 10 Top Qualities That a Man should possess and what a woman looks for in a man. Have a look:-
Top 10 Qualities a Man Should Possess
Never questioning a woman's attire.
What you want to wear should be your choice entirely so it goes same for everyone else too. A real man would never ever have a problem and would never try to dictate what a woman should wear.
Also Read: The Biggest Confusion, You Like Her or Love Her?
Respecting her career as much as he respects his own.

img source: Tech Valley Connect      10 Qualities a Man Should Possess
Now that women are at par and does wonders too,  well with men when it comes to their careers, it's high time that men do understand and respect her professional goals and ambitions like their own.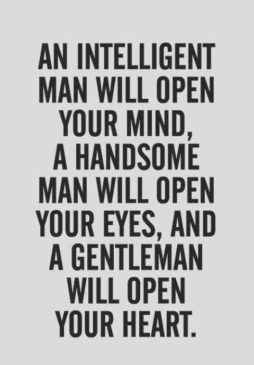 Not being afraid to express emotions.
Men are always told to hide their tears and keep their emotions to themselves and never say how they feel. However, women really appreciate those men who can express their emotions freely. And no, crying doesn't make you any less of a man anyways.
The 9th one is really important!! :–
Never judge a woman by her past.
Everyone has their own share of relationships and heartbreaks and past. And just like a man is allowed to have girlfriends, it's also equally a woman's right too to date men without being questioned about her character exactly like a man.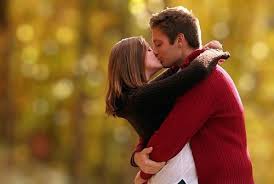 Never asking a woman to do something he wouldn't want to do himself
A man with double standards is actually the most unattractive thing about him. Don't want to clean the dishes but expect her to do so, why because she is a woman??  Just not cool to anyone!
Not confusing unnecessary aggression with manliness.
Is it the only way you can show your masculinity? Think again. Hitting someone or raising your voice be it a man or woman simply is a sign that something is wrong with you and your mentality.
Also Read: Top Reasons for Relationship Failures
Enjoying cooking a surprise meal for the woman he loves.

img source:  Marijuanabreak   10 Qualities a Man Should Possess
There's nothing more romantic and cute than that of a man who can do that for his woman when she simply gets back home after a very hard day at work. And yes, she'll certainly do the same for you too if you do it.
Not getting insecure about her guy friends.
Trust is the foundation of every type of relationship. She had friends like you do and had before you came into her life. Is there a reason for her to leave them on your arrival? Would you do that too?  Would you ditch your friends too?
Standing up for her in front of his parents.
Yes, they are your parents but then, she's also someone important in your life, right? So take her side when needed. Don't just take sides but also stand up for what's right! Even if you got to fight for her.
Hope you like the article? Don't  Forget to share this article with your friends. Feel free to share what all above-mentioned qualities you already have in yourself 🙂 Stay Tuned with BuzzArenas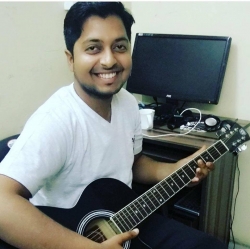 Deepak Kumar is a Teacher, Blogger and an Entrepreneur. He runs an institute and is also the co-founder of xPress Web Solutions, a web solutions company and ikoumerce which is into E-commerce. He has done Computer Science from Delhi University and has 8 years of teaching experience. He teaches various subjects upto XII class and above that also. Blogging is one of his greatest passions. He has other successful blogs in tech and education niche which has a large number of readers and have gained a lot of popularity among blog readers.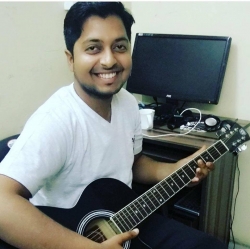 Latest posts by Deepak Kumar (see all)