Beauty and MakeUp Tips by Sonam Lakhani – MyHauteLife
INTRO
I'm Sonam Lakhani, founder of www.myhautelife.com, a fashion and lifestyle blog featuring latest style trends, beauty reviews, exotic travel locations and the latest hotspots in the city.
A Makeup Look for every occasion
With the festive season right around the corner the pressure of dressing up and looking flawless is rising too. But ladies, let this not stress you at all. I have found the most amazing solution to it. A makeup looks best suited for all sorts of occasions, it could be a brunch, lunch with girls, dinner date or a party. This ten-minute look will make your life so easy.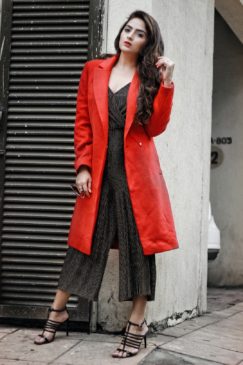 Makeup Essentials
1. Base: Just like anything in life it's the base that need to be perfect to set the tone for the rest of the things. Similarly, when it comes to makeup make sure to choose the right shade and brand for your foundation along with the correct concealer and your face will shine like a million bucks. I use the Make Up For Ever HD Foundation (Sand) and the HD concealer from the same brand.
2.Contour: Always use a contour that is two shades darker than your skin tone. Contouring helps in defining your facial features. Use it in the areas you wish to redefine like your cheekbones, nose, chin and forehead. The key to contouring is to blend well! I love the Make Up For Ever range.
3.The Blush: Once you are done contouring, apply the blush on the apple of your cheeks and blend it in a circular motion. My favourite is the  Makeup up For Ever Cream Blush.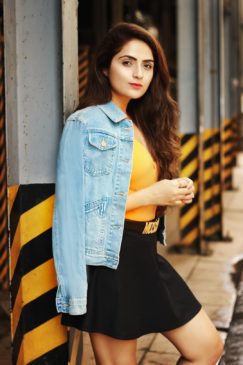 4.Mascara: Any look is incomplete without a mascara. I love how it adds so much volume and colour to the eyes. My favorite is the Volume Million Lashes from L'oreal.
5.Shadow Effect: To make the eyes pop a bit, I use the brown shadow from the Naked Palette on the outer corners of my lower lash line.
6.Lip Liner: A lip liner is the best way to shape your lips before you fill it in. Pick a shade depending on your lipstick. I absolutely love the Sephora liners, they are smooth and affordable.
7.Lipstick: Complete this look with your favourite lip shade. If you plan to go out in the day stick to the pinks and if it's a formal event or a party, red is just perfect.
To get the look right, you can watch the tutorial on my YouTube Channel. Click the link below:
https://goo.gl/kXJHKt
For more makeup tutorials and style inspiration, log on to my website www.myhautelife.com. Also, follow me on Instagram for latest updates- MyHauteLife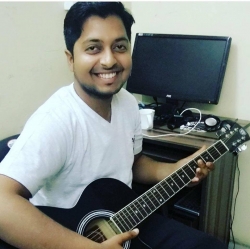 Deepak Kumar is a Teacher, Blogger and an Entrepreneur. He runs an institute and is also the co-founder of xPress Web Solutions, a web solutions company and ikoumerce which is into E-commerce. He has done Computer Science from Delhi University and has 8 years of teaching experience. He teaches various subjects upto XII class and above that also. Blogging is one of his greatest passions. He has other successful blogs in tech and education niche which has a large number of readers and have gained a lot of popularity among blog readers.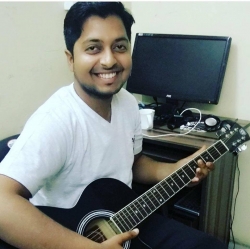 Latest posts by Deepak Kumar (see all)