Dinesh Shivnath Upadhyaya Creates Guinness World Record by holding 22 Lit Candles in his Mouth
Dinesh Shivnath Upadhyaya: Guinness World Record Maker from Mumbai
Dinesh Shivnath Upadhyaya belongs to Mumbai and he has created a new Guinness World Record for holding 22 lit candles in his mouth at a time. He is a teacher by profession in Mumbai. He has not done such a thing for the first time. He has done such things earlier also. Let me tell you he holds multiple records. In the year 2014 also he won a title for eating the maximum grapes in a minute.  Another title he won for catching the maximum dice with cupped hands while his eyes were covered. Isn't he amazing?
The Guinness Book of World Record is famous for such amazing things. People from all around the world perform uncommon tasks and get their names in it. Do you too wish to have your name in the Guinness Book of World? 🙂 You should also try to find out what you can do. Dinesh Shivnath Upadhyaya 's video of holding 22 lit candles has already been shared on the facebook page of Guinness Book of World Records.
Also Check: How SmartPhone Addiction can Cost You Your Life
Dinesh Shivnath Upadhyaya is a Science teacher. So, he must be knowing how to do these things well. The video shared on FB page reads the caption" 22 lit candles! You can see why prolific record-breaker Dinesh Shivnath Upadhyaya from India is also known as Maximouth. Tag a friend who's celebrating their birthday."
Talking about his previous record titles. He ate 73 grapes in a minute and also of catching 46 dice thrown by his brother. This man is now popularly known as Maximouth for creating a new Guinness Book World record of holding 22 lit candles.
Check out the video of Dinesh Shivnath Upadhyaya's Record-breaking video
Isn't that cool? Now you must also be thinking to do something unique and amazing !  🙂 Do let us know that in the comments below. don't Forget to share this article with your friends of you like it.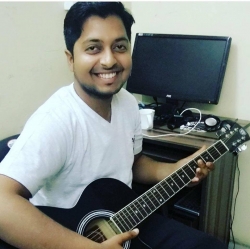 Deepak Kumar is a Teacher, Blogger and an Entrepreneur. He runs an institute and is also the co-founder of xPress Web Solutions, a web solutions company and ikoumerce which is into E-commerce. He has done Computer Science from Delhi University and has 8 years of teaching experience. He teaches various subjects upto XII class and above that also. Blogging is one of his greatest passions. He has other successful blogs in tech and education niche which has a large number of readers and have gained a lot of popularity among blog readers.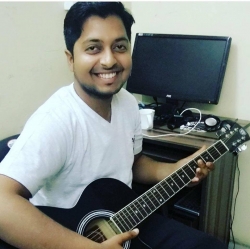 Latest posts by Deepak Kumar (see all)