Leukemia: WWE Star Roman Reveals That He Has Blood Cancer
Romain Reigns Suffers From Leukemia Again
WWE Star Roman Reigns Reveals in a Shocking statement in the WWE ring that he has Leukemia again. He announced this statement publicly in the ring on Monday's RAW Night. He had this disease 11 years back but unfortunately, it has returned back again. Roman Reigns also said that he has faith and he does not need sympathy because he is not weak. Roman Reigns got a hug from Dean Ambrose and Seth Rollins who are his partners in the Shield Wrestling group. Due to Leukemia, he has given up his Universal Championship Title. Roman Reigns' fans are disappointed with this news of Leukemia but they also know that he is a fighter and he will return back soon.
Must Read: TOP 20 MOST BEAUTIFUL WOMEN OF THE WORLD 2018
Roman Reigns Leukemia News
WWE Wrester Roman Reigns' real name is Joe Anoa'i. Roman Reigns Leukemia news is not a retirement speech, this has already been cleared by the 33-year-old wrestler. He was diagnosed first with this disease at the age of 22. He managed it perfectly that time but the disease has returned back again. But the brave wrestler says that he will battle this disease and will return back soon when he gets healthy. He announced the statement, that he has Leukemia publicly to raise funds for the research and to create awareness among people.
Also Read:  The #MeToo Movement in India and how the Bollywood is Affected
Roman Reigns Official Announcement in the Ring
His Fans and the WWE family is already sending him best wishes and prayers so that he get well soon. Everyone hope that he will defeat this disease and will come back in the ring. John Cena also said that whole WWE Family is with him and prays for his health. They all wish that he returns back with a bang.
Also Read: Top 1o Best Football Players of the World
Leukemia is a blood cancer which can affect adults and children too. Leukemia is basically a cancer of blood-forming tissues, including the bone marrow. There are many types of Leukemia disease namely lymphoblastic leukemia, acute myeloid leukemia, and chronic lymphocytic leukemia. Symptoms of Leukemia may be tiredness, having fever and getting bruises. The treatment of this disease may involve a chemotherapy and other treatment methods like bone marrow transplant.
Read more about Leukemia here
So, this was all about Roman Reigns Leukemia announcement news. We will soon post an article on Roman Reigns Wiki and Life. Stay Tuned with Buzzarenas to get more such news updates.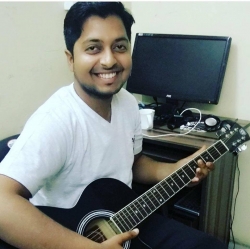 Deepak Kumar is a Teacher, Blogger and an Entrepreneur. He runs an institute and is also the co-founder of xPress Web Solutions, a web solutions company and ikoumerce which is into E-commerce. He has done Computer Science from Delhi University and has 8 years of teaching experience. He teaches various subjects upto XII class and above that also. Blogging is one of his greatest passions. He has other successful blogs in tech and education niche which has a large number of readers and have gained a lot of popularity among blog readers.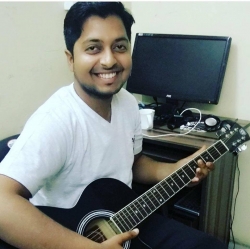 Latest posts by Deepak Kumar (see all)