#MeToo Movement: How The MeToo Campaign Started
#MeToo Campaign/ Movement
It is finally time that India has now its own #MeToo movement trending and that the whole world is watching and supporting all the female voices that have spoken up against the atrocities and the sexual harassments that they had to suffer due to their male colleagues. It in fact is a matter of proud that finally the voices that had been stumped and had not been able to convey what they had gone through due to any reason be it of fear, of shame, of denial etc. have now finally mustered up the courage and finally are telling their stories and are getting rid of the burden of silence that they had been carrying around through so many years. Let us now understand how did the #MeToo Campaign started in India..
How was the MeToo Campaign Started in India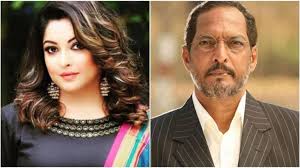 Thanks to Tanushree Dutta who brought this storm and started the #MeToo campaign into India and allowed many other such women who happened to suffer from sexual harassment like her. Actor, Tanushree Dutta alleged Nana Patekar of misbehaving inappropriately and assaulted her on the sets of movie Horn `OK' Pleassss. However, Nana Patekar denied all such accusations and also served a legal notice asking her to apologise for her false accusations. And this started the storm that started to engulf the whole of bollywood and its many big known people. Kangana Ranaut also stood in support of this #MeToo Campaign and finally alleged the director Vikas Bahl of inappropriate behaviour when a crew member from the movie queen alleged him of sexually assaulting her. Mr. Alok Nath, who played the benevolent patriarch in a bazillion treacly soap operas and movies in 1990's has also been accused of the same charges just like others. A film producer Vinta Nanda alleged that he had raped her about 20 years back.
Though Nath denied all the accusations and said that the incident must have happened but it would have been someone else and he has been mistaken for that person. When asked about Vinta Nanda how she feels after finally speaking against the much worshipped on-screen actor, she said that she slept peacefully after that and that she was glad that because of her, other women were also able to speak up against the same person. Even after so many years had passed away and it was finally now that she spoke up now , she is still glad as it is better late than never and only if today the justice can be served, she will have then fulfilled the whole purpose of it.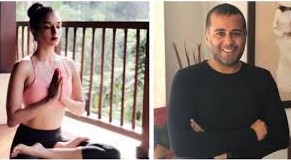 Chetan Bhagat, the famous author admitted and apologised to the charges made by a journalist who shared screenshots of whatsapp convo's in which the author as trying to woo her but he also stated that he is a not a harasser.
More Cases Under the #MeToo Movement
These were all the games of accusations and apologizing and denials but the real deal set in when the BJP politician and the member of the Prime Minister's cabinet M.J. Akabar has to resign from his post, post the allegations made by several women. The famous journalist Ghazala Wahab alleged that Akbar has harassed her at the Asian age office back in 1997. Making such a big man step down an resign from his post made everyone surely know how impactful the #MeToo movement had become finally and how women had finally chosen to not keep shut and speak finally against everything that they had to go through due to the morons who can't help but make women uncomfortable due to their empty-inside manliness. Kailash Kher, the famous bollywood musician has also been alleged by another female singer, Sona Mahapatra of misbehaving with her at a meeting. Kher apologized for his behaviour but said that he does not remember the incident and also stated that if anybody has thought of the incident in any other way, he sincerely apologizes for it.
While a few traumatized women have gained the courage to out their tormentors, it is high-time to re-educate our highly educated employees that the women are equal to men and they be also treated as such. It definitely is a slow-cooked anger and what makes us all call out and be a part of the #MeToo movement is that may be finally it was the tie that the treatment of women equal to that of men be finally done practically as well. Maybe in the old times, behaviour like Akbar's was routinely normalised in the 1990's and the thought of that the workplace is a bit if the boys club and that all of working women across all workplaces should be warned among themselves and that they should not think of filing complaints against higher authorities.
But today the things are changing and are different. The girls have become much stronger, smarter and securer. However one thing also has been kept in mind. Many men are now expressing fear of having their reputations being destroyed by false allegations and that the #MeToo movement should not overpower the fact this movement is for women to stand equally with the men and not falsely accusing them of all those things that they never have done. It s the job of all the women now and that of sensible men as well that they ensure that such morons ad accused keep feeling uncomfortable and ashamed till they do not know what damage they have done and till they do not suffer from the consequences of all those things that they have done. And finally, that these accused and all people like them get to know that their approval is not what women go out of their homes to fight for every day but for their own place in the sun.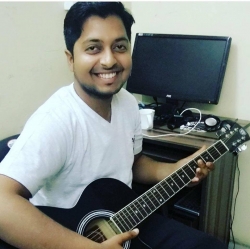 Deepak Kumar is a Teacher, Blogger and an Entrepreneur. He runs an institute and is also the co-founder of xPress Web Solutions, a web solutions company and ikoumerce which is into E-commerce. He has done Computer Science from Delhi University and has 8 years of teaching experience. He teaches various subjects upto XII class and above that also. Blogging is one of his greatest passions. He has other successful blogs in tech and education niche which has a large number of readers and have gained a lot of popularity among blog readers.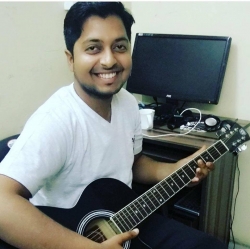 Latest posts by Deepak Kumar (see all)