Kader Khan's Death: Reality or Just a Rumour
Kader Khan's death reality or Rumour??
News of veteran  Bollywood actor
Kader Khan
is getting viral on Facebook and other social media platforms. Some social pages are sharing fake news to gain likes and user engagement without verifying the authenticity of the news of Kader Khan's death and this is really sad!
 After the
rumors of Kader Khan's death
spread his son Sarfaraz has come up and has completely denied the fake news of Kader Khan's death. He has told that his father has been admitted to a hospital in Canada. Let us read his actual statement:–
"It is all a lie. It is just rumour. My father is in the hospital."
According to the doctor he is suffering from a degenerative disease
Progressive supranuclear palsy
in which a person is not able to walk properly and loss of balance is also observed. Dementia can also be a sign in this disease.
Kader Khan is a senior Bollywood actor and with his superb talent, he always made the audience laugh. Kader Khan has done a lot of films in Bollywood. Viewers have always praised his acting skills. superstar Amitabh Bachchan has also worked with Kader Khan in Bollywood films. He is worried about his health and has tweeted: Kader Khan actor writer of immense talent.. lies ill in hospital… Prayers and Duas for his well being and recovery… saw him perform on stage, welcomed him and his prolific writings for my films… Great company… and many not know, taught Mathematics!
Kader Khan's Birth: 22 October 1937
Kader Khan's Birth Place:  Kabul, Afghanistan
Kader Khan was born in
Kabul Afghanistan
on
22 October 1937
. He has done a total of 300 films in his career and has given a lot of super duper hits. He generally used to play the role of a comedian in his movies and always made the audience laugh. He has completed his graduation from
Ismail Yusuf College
So, this was all for today. The veteran actor has given a lot to Bollywood and has always made us laugh So, let us pray for his well being and recovery in his bad time. Stay Tuned with
BuzzArenas
for more Bollywood news, Gossips and Politics news.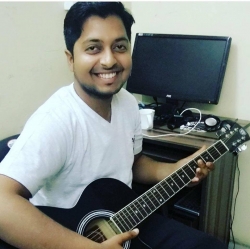 Deepak Kumar is a Teacher, Blogger and an Entrepreneur. He runs an institute and is also the co-founder of xPress Web Solutions, a web solutions company and ikoumerce which is into E-commerce. He has done Computer Science from Delhi University and has 8 years of teaching experience. He teaches various subjects upto XII class and above that also. Blogging is one of his greatest passions. He has other successful blogs in tech and education niche which has a large number of readers and have gained a lot of popularity among blog readers.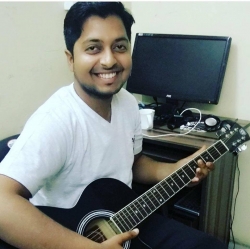 Latest posts by Deepak Kumar (see all)