Bhuli Bhatiyari Ka Mahal | Most Haunted Place in Delhi [ With Pictures ]
Bhuli Bhatiyari Ka Mahal
Bhuli Bhatiyari Ka Mahal comes under one of the most haunted places of Delhi It also reserves its place in the top 10 haunted places of Delhi. It is situated in the busy Karol Bagh market. A huge statue of Lord Hanuman is the landmark in Karol Bagh. People identify areas from this statue. Bagga Link is adjacent to this statue and behind this Bagga Link there is a silent road which takes you to the Southern Ridge of Delhi.  Bhuli Bhatiyari was built by Feroz Shah Tuglaq in the 14th century. It is believed that it was a hunting lodge during the reign of Feroz Shah Tughlaq. It is said to be one of the hunting lodges which were built by the ruler in that time period. Two of them are Malcha Mahal and Pir Ghaib.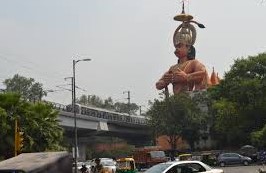 The entrance Bhuli Bhatiyari Ka Mahal is made up of stones and a big gate. And there is one more small door which ends into a big open courtyard. Though the place is very old but you will find a modern toilet over there. This toilet was built by the Tourism Department of Delhi in a motto to make it a tourist spot but they were not successful in doing so. All the guards which are appointed to safeguard the place do not stay more than a day or so. Maybe they experience something strange over there!!
Important FAQs about Bhuli Bhatiyari Ka Mahal
Bhuli Bhatiyari Ka Mahal timings:  7 AM to 5 PM
Bhuli Bhatiyari Ka Mahal Address:  Central Ridge Reserve Forest, Jhandelwalan, Near JhandeWala Metro Station, New Delhi, Delhi 110001, India
Bhuli Bhatiyari Ka Mahal Entry Fee: Zero rupees, Free of Cost
Nearest Metro Station To Bhuli Bhatiyari Ka Mahal:   JhandeWala Metro Station, JhandeWala.
Must Read:  10 Best Places To Visit in Delhi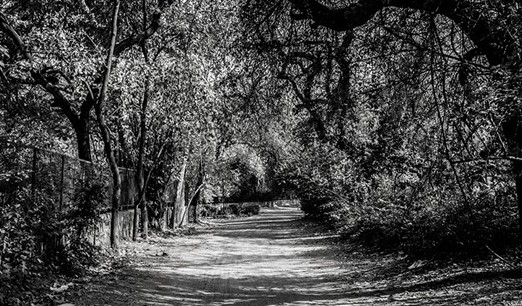 There are many stories which are associated by this monument and its history. Some of the visitors have shared strange accounts of the place. Many people have shared that they clicked some pictures with a wall behind and to their astonishment when they returned back home and started watching the pictures the wall surprisingly vanished from the pic. The wall was not visible in any of the pic. Isn't that strange?? Some visitors have also complained that they have heard strange scary voices when they were walking through the green belt pathway. Some visitors have also experienced that someone is following them.
Bhuli Bhatiyari Ka Mahal Video | Vlog (Gourmet Rover)
Video Credit: Gourmet Rover
We don't intend to promote any paranormal belief or something but it is advised that you do not visit this place after 5 pm as this place may not be a good choice after that. The forests are dense and complete darkness after 5 pm makes it scarier.
How The Monument Got Its Name Bhuli Bhatiyari?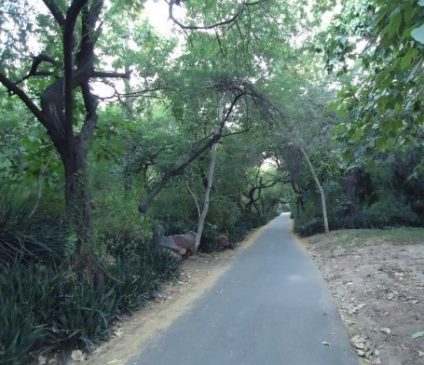 Bhuli Bhatiyari, the name is something that makes this place special and increases the quest of travellers to visit here at least once. It is said that there was a caretaker who was assigned the duty of this place. His name was Bu Ali Bakhtiyari and with the passage of time this name got transformed into Bhu-Li-Bhatiyari,>> Bhuli Bhatiyari Ka Mahal. And there is one more story which is famous with the name. It is said that a tribal lady from Rajasthan (Bhatiyaran) lost her way and ended into silent place and so the name Bhuli Bhatiyari Ka Mahal. Though, these two stories confused as to which one to believe.. but we narrated them as they go on.
Is Bhuli Bhatiyari Ka Mahal Haunted?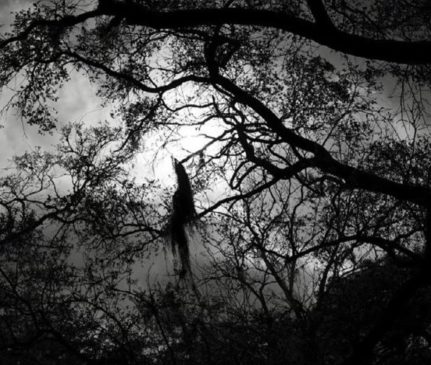 We do not say the place is haunted or something but even the officials which have been handed over the responsibility of this place says that they do not believe blindly in the stories but there is something strange with this place. In the daylight the place does not look so scary because of the sunlight and group of people roaming here and there. In the day time it becomes a lovers point for various couples. One can easily notice couples roaming around hand in hand. But at night this place becomes dark and scary due to the dense forest cover. Many people have also complained about strange paranormal voices over there. So, we will advise you that you should not visit this place alone.
Precautions To Be Taken When you Visit Bhuli Bhatiyari Ka Mahal
Try Not To Visit This Place Alone
Try to Be in Groups When you walk in the Dense Forest
Keep your Phone in Switch on Mode when you are inside.
If you are planning to consider this place for a date or something with your partner then we would you suggest you not to do so or visit the place before 5 pm.
Note: We do not promote any superstitions or paranormal beliefs. We have narrated the accounts and details about this place as they have been quoted by the visitors here. Use Your Own Conscience before believing anything.
So, this was all about the historical monument Bhuli Bhatiyari Ka Mahal. Hope you found this article interesting. Don't forget to share this with your friends and cousins if you think it is worth it. If you have any queries regarding Bhuli Bhatiyari Ka Mahal, you can ask us in the comments secti0on given below. Stay Tuned with BuzzArenas.
Other Articles
Top 10 Bollywood Movies of Sunny Leone
10 Best Football Players of World
Note: Video Credits Completely Goes to Gourmet Rover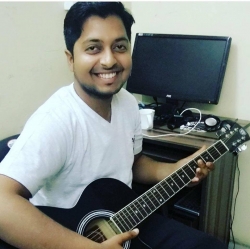 Deepak Kumar is a Teacher, Blogger and an Entrepreneur. He runs an institute and is also the co-founder of xPress Web Solutions, a web solutions company and ikoumerce which is into E-commerce. He has done Computer Science from Delhi University and has 8 years of teaching experience. He teaches various subjects upto XII class and above that also. Blogging is one of his greatest passions. He has other successful blogs in tech and education niche which has a large number of readers and have gained a lot of popularity among blog readers.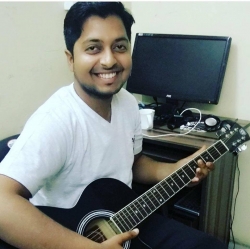 Latest posts by Deepak Kumar (see all)