Wanna Know Cool Nicknames of Indian Cricketers ? Check Them Here
Indian Cricket Team – Men  in Blue
Indian Cricket team players have a great boding amongst themselves. They can be heard calling each other with different names during the match. We all have our nicknames at home. And some of us have a very funny one. Something like Kaku, Chandu, and Sonu…
Do you know the Nicknames of Indian Cricketers ? No right? Yeah, the Indian Cricketers also have some cool nicknames. Some of these names have been given by other team members and they love to call them by these names. While some of the Indian Cricketers have these amazing nicknames from their childhood. Today, we gonna tell you some cool Nicknames of Indian Cricketers. And yes, we know you are excited to know the nicknames of your favorite Cricket players. So, look for your favorite Indian cricket below!
Check this: 12 Reasons Why Your RelationShip might not be Working Well
Amazing Nicknames of Indian Cricketers
Check out the cool Indian players nicknames below. 
MS Dhoni – Mahi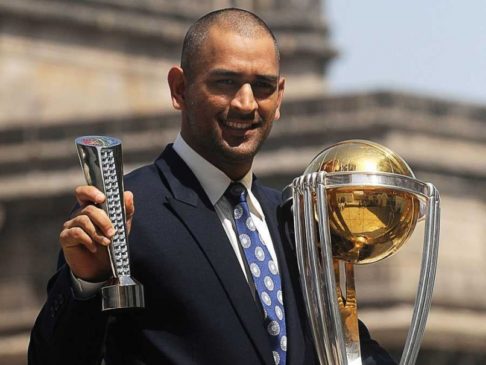 On the top list, we have everybody's favorite, Mahendra Singh Dhoni. That's his full name. Mahi is the nickname of MS Dhoni. Well, those who have seen the movie MS Dhoni- An Untold Story must be already knowing this name.
2.Virat Kholi –  Cheeku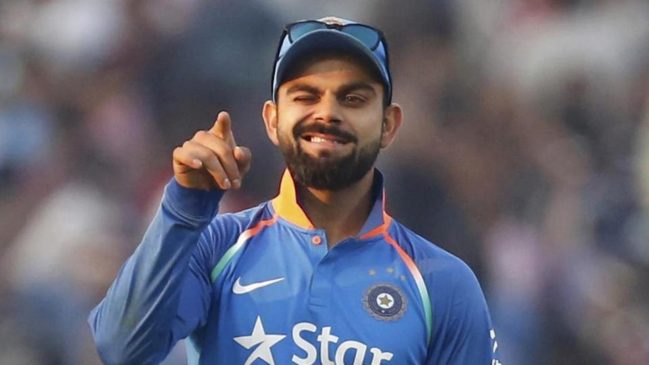 source: Hindustan Times
Cheeku isn't' that name cute?  🙂  Can you guess how he must have got this name Cheeku. Virat Kohli was chubby in his childhood. His ears were big and one fine day he got his hair cut very short and because of that short haircut, his ears stuck out more. One of his Cricket Coach saw him and he looked like Cheeku the rabbit from the famous, Champak. You all must be knowing What a Champak is! It was then that he got this cute name Cheeku 🙂
3. Yuvraj Singh- Yuvi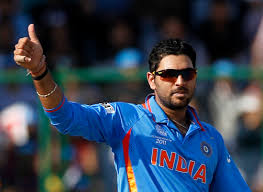 There is not much information how Yuvraj Singh exactly got this nickname but its just the short version of his name Yuvraj and he found it easier to spell.
Also Read: How to Get fit like your Favorite Indian Cricket Players
4. Shikhar Dhawan – Gabbar/Jaat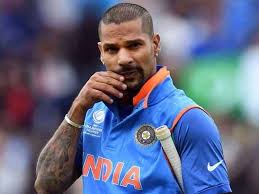 He has these 2 nicknames but Gabbar one is more commonly used by his teammates as compared to Jaat. Jaat nickname he got because of his characteristics and all. He used to field at the silly point when he used to play for Ranji and one could easily hear him saying- " Bhut Yaaraana Lagta Hain Tumara, Like Gabbar from Sholay movie" whenever the opposition team used to show a very good partnership. From there onwards, Shikhar Dhawan got this name Gabbar.
5. Rohit Sharma – Ro, Shaan, and the Hitman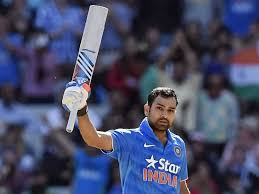 Rohit Sharma got his name Ro from his wife. She loves to call him Ro and this name also got popular on the field among his teammates. Yuvraaj Paaji gave him the nickname Shaan. His teammates think that he has nice batting strength so also got the third name Hitman.
So, these were some of the amazing Nicknames of Indian Cricketers. Do you know the names of some other Indian Cricket Players?? If yes, then don't forget to share them with us via the comments section below  🙂 This was Deepak Kumar here to talk about the Nicknames of Indian Cricketers. Share the article with your friends if you like it.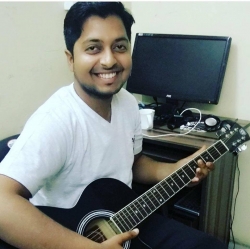 Deepak Kumar is a Teacher, Blogger and an Entrepreneur. He runs an institute and is also the co-founder of xPress Web Solutions, a web solutions company and ikoumerce which is into E-commerce. He has done Computer Science from Delhi University and has 8 years of teaching experience. He teaches various subjects upto XII class and above that also. Blogging is one of his greatest passions. He has other successful blogs in tech and education niche which has a large number of readers and have gained a lot of popularity among blog readers.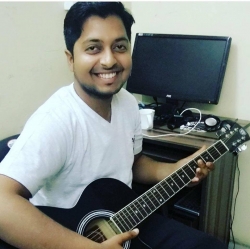 Latest posts by Deepak Kumar (see all)