Sacred Games Season 2 Review
Netflix finally dropped the much-awaited Sacred Games Season 2 on 15th August midnight and it's all sorts of dazzling. Based on the 2006 novel of the same name by Vikram Chandra, Sacred Games Season 1 was the first Indian Netflix Original and it set the bar high. The series was a refreshing watch based on the Mumbai underworld through the eyes of Ganesh Gaitonde, played by Nawazuddin Siddiqui with all his brilliance.
The story started where it left off. Sartaj had lost a thumb which keeps bleeding throughout the season. The city of Mumbai is under the nuclear attack scare and a race with time is underway. Gaitonde keeps narrating his story to Sartaj Singh and it's Gaitonde's story where all fun lies.
Don't Miss: Gandi Baat Season 2 Web series
The first few episodes are a bit slow but from the fourth episode, the show picks up the pace and it keeps getting better and better till the last episode. The new season brings in a number of new characters while others reprise their roles. Among the new characters, Guruji played by Pankaj Tripathi is the most important. He takes on the role like he does every other role that comes his way and makes you wonder if there was anyone who could play it better. The lessons and philosophy of Guruji will influence you a lot and you will feel trapped inside his thoughts & his ideologies of Taamsik, Saatvik, Sat-Yug & Kal-Yug. Watching Nawazuddin Siddiqui and Pankaj Tripathi together is a good experience. They both are good at what they do.
Saif Ali Khan is good as Sartaj as well. While part 1 was more about the underworld and gangsters, this season is about saving the city. Part 1 was based in Mumbai, while Part 2 goes international. They clearly had a bigger budget this time. The names of the episodes, just like the last season, are Sanskrit words of relevance from the Hindu mythology and have importance in the story. Everything is cool here but the story is the coolest part. We haven't seen anything like this from any Indian content available online. In comparison to the first season, this one starts slow, but it grows in you gradually; and before you know, it consumes you. It is worth the hype, and yes it is for the niché audience who will and who can take it, understand it, marinate it in their minds and deliberate its ideas.
Along with Saif Ali Khan, Nawazuddin Siddiqui and Sameer Kochar from the previous ensemble cast, new cast members like Surveen Chawla, Ranvir Shorey, Kalki Koechlin, and Pankaj Tripathi, make this show truly binge-worthy Performances is one thing you just cannot complain about from this stellar crew.
Sacred Games is a story of gang-wars, involving a policeman, a Hindu don, a rival Muslim gangster, a politician, a film-star, a government intelligence agent, a high-class madam, and a Hindu guru, all of whom are irrevocably tied together in an elaborate storyline that runs through the streets of Mumbai. While the main plot is powerful on its own, the author fills it in even further with meticulous detailing of everything – from describing the exact colour of the sunset to a detailed history into the past of the protagonist's connections.
However, I will say that the director had a thorough understanding of each character, and framed out their thought processes perfectly. His ability to step into each character's shoes, think like them and then put that on the screen was something that Anurag Kashyap managed to do it beautifully.
The author intended to include a number of stories within the main story.
My personal review about Sacred Games second season is that the expectations were quite high but according to my opinion, the first season was more enjoying and interesting however overall second season is also quite interesting and with the end of it we all are left with curiosity about the next season.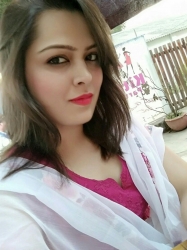 Priyanka is a stock investor and trader from Madhya Pradesh. She is passionate about her work and tries to give her 100% in whatever she does. Writing has always been her one of the greatest passions and that's she loves to blog about various topics. She is a fitness freak and yoga lover by heart so she loves to share her knowledge and ideas with the world. Apart from health and fitness, she loves to write about food, fashion, beauty, and lifestyle. She is also into Digital Marketing and has helped a lot of brands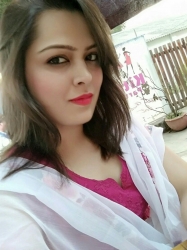 Latest posts by Priyanka Sukhwani (see all)