Mumbai Kamala Mills Fire: Celebrations turned Tragic in Kamala Mills Fire
Mumbai Rooftop Pub Fire:  Life is unpredictable! Nobody had imagined that a moment of happiness and celebrations will turn into a sad tragedy. More than a dozen people have died in Mumbai Kamala Mills Fire 's popular Rooftop Pub. There is no confirmation yet as to how the fire broke out suddenly. But sources say that the flames aggravated by a false ceiling of the rooftop pub. The ceiling was made up of dry bamboo which is inflammable in nature.
15 Killed in Mumbai Kamala Mills Fire
Mumbai Rooftop Pub Fire: The saddest thing about the tragic incident is that there were was a young woman, 'Khushboo Mehta' who was celebrating her 28th birthday with her friends. We can imagine how hard it would have been for her family and relatives. A video is getting viral on the internet which is just before the incident took place. In that video, Khushboo Mehta, 28 was cutting a cake, she seemed to be very happy. She and her friends were laughing and enjoying. But they were totally unaware that their celebrations will turn into a sad tragedy.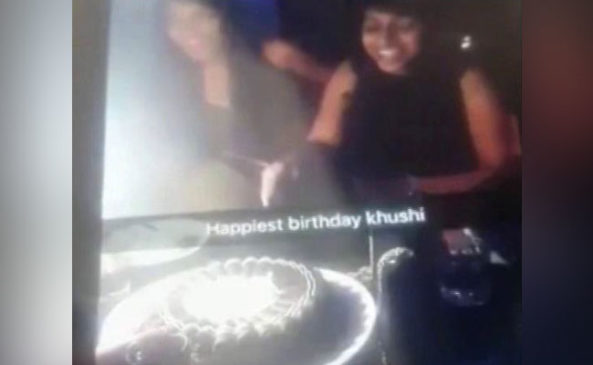 Khushboo's husband was waiting downstairs for her when the fire suddenly broke out. Situations were out of control before anyone could come in action. It is said that there were no proper arrangements of safety. This is something very irresponsible with the restaurant's management. The restaurant had no fire extinguishers and proper things to put out the fire.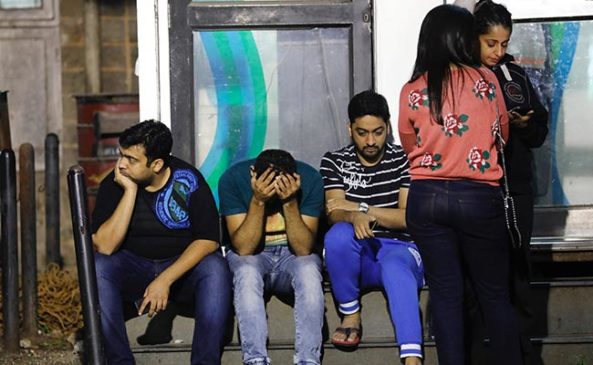 Also Read: Record Breaking QR Code Made by China
It came to light that there were illegal structures too which aggravated the fire more. Firemen also said that there were no fire extinguishers in the restaurant. The birthday party was happening in "1 Above " restaurant.  There were no fire exits and when the fire broke out it led to extreme suffocation which became the main cause of the deaths. It was hard to catch control on the fire and it took 3 hours to control the massive fire in Kamala Mills Complex. a police case had already been lodged against the restaurant as there were illegal structures which made the fire worse. Mumbai Chief Minister, Devendra Fadnavis called for an investigation of the incident and has ordered to take strict action against the officials.
Also Check: Virushka Wedding Special Pictures
Sources say that around 15 people have died in the incident. Most of them are women who were in their 20s and 30s something. We know it can be very hard, but we would pray that God gives their families the strength to bear this sudden tragedy.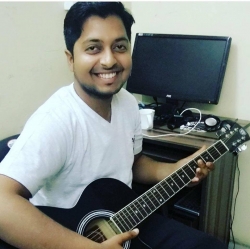 Deepak Kumar is a Teacher, Blogger and an Entrepreneur. He runs an institute and is also the co-founder of xPress Web Solutions, a web solutions company and ikoumerce which is into E-commerce. He has done Computer Science from Delhi University and has 8 years of teaching experience. He teaches various subjects upto XII class and above that also. Blogging is one of his greatest passions. He has other successful blogs in tech and education niche which has a large number of readers and have gained a lot of popularity among blog readers.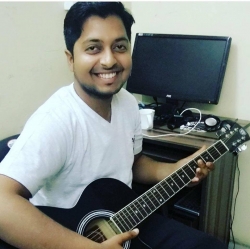 Latest posts by Deepak Kumar (see all)