Legendary Cricketer Ashish Nehra | Read What he says for the Indian Cricket Team
Cricketer Ashish Nehra: Journey Till Now
Cricketer Ashish Nehra:  It actually seems like another era has ended with India's much loved and respected bowler- Ashish Nehra's retirement. He took his retirement finally on Wednesday on November 1 just this past week. Having a career span of almost 18 years, the legendary era almost seemed to end. He has played his career among multiple captains from Sachin to Ganguly to Dhoni to Virat.
Though he says that Saurav Ganguly was his most favourite captain. However, he had spent more time in the hospital going through multiple surgeries than on the field.  But he kept playing for the love he held while playing for his country.  In his every sweet statement, when asked as for why he decided to retire now, he said that finally, he has now decided to retire "because it is good to retire when people ask you why rather than why not".
Nehra, whose entire career had been marred by injuries, had to, therefore, undergo 12 surgeries to come this far and now he says finally the retirement will bring peace to his body and efforts to keep working hard.
Also Check: Cool Nicknames of Indian Cricketers
What Nehra Said while Saying Goodbye to Cricket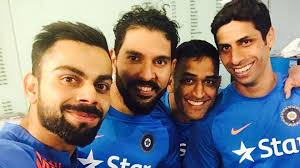 "I will miss all this. That's what you train for. One thing which will definitely be at peace will be my body. I said earlier that I can go a couple more years, but there can't be a better time to walk away," Nehra said after his last game in international cricket when he was addressing his questions.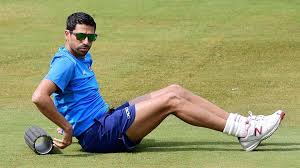 Reflecting over his long journey, Nehra also said the game has now actually come a long way since he started playing and India is in safe terms in terms of the batsmen and the bowlers which are best in their respective forms.
"I played my first game here in 1997. The rules have changed and so many runs are being scored. But whatever happens, this team is here to stay. The future of Indian cricket is in safe hands for the next six-seven years," the pacer finally said.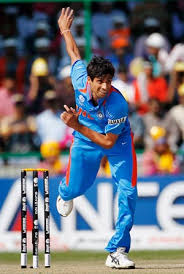 Having bowled regularly at death during his career, the Delhi lad was also relieved that today there was no pressure when he was asked by the captain Virat Kohli to bowl the first and the final over of the match.
Though my body had been in lot of problems and constantly ached and so I had to go under 12 surgeries but still I am really glad that it gave its best to till date and me was able to play this match as my last as some years back, I thought it to be impossible truly,  he further stated when was asked about his health conditions. At times, you pick up wickets off bad balls, but as a cricketer, you in front of a mirror need to realize how well you are playing and what you need to do.
There are so many people who asked me if I would have liked to play Test cricket. But you can see the glass as half-full or half-empty" played Test cricket when I was 24 or 25, but at the end, to have played for 18 years and to be here standing in blue clothing and to have played my final match, I could not have asked for anything more. I have no regrets. I am always happy, retired or otherwise.", he said on his retirement day.
He said that he had no fear for the Indian team now. He thinks that the players these days are in their best forms and that they can defeat any team at the present moment.
Also Check: The Story of An Aam Aadmi, Documentary of Arvind Kejriwal
Virat Kohli, the current captain these days is really amazing at his job and while MS Dhoni is still there to lead the team, the team can do wonders. Well, finally that Nehra is retired,  we are surely going to miss his positivity that he used to bring into the team and his calmness that he used in the death-overs will surely be missed.
This was Manavta Kaundinya here to talk about the legendary Cricketer Ashish Nehra and Nehra's retirement from Cricket.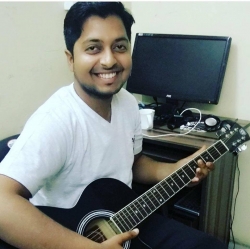 Deepak Kumar is a Teacher, Blogger and an Entrepreneur. He runs an institute and is also the co-founder of xPress Web Solutions, a web solutions company and ikoumerce which is into E-commerce. He has done Computer Science from Delhi University and has 8 years of teaching experience. He teaches various subjects upto XII class and above that also. Blogging is one of his greatest passions. He has other successful blogs in tech and education niche which has a large number of readers and have gained a lot of popularity among blog readers.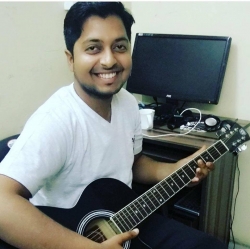 Latest posts by Deepak Kumar (see all)