Aamir Khan and Navjot Sidhhu Invited to Pakistan for Imran Khan's PM Oath Ceremony
Pakistan's To Be PM Imran Khan's Oath Ceremony
Imran Khan who will be the next Prime Minister of Pakistan has invited actor Aamir Khan, Sunil Gavaskar and Kapil Dev to his PM Oath ceremony. Irfan Khan's Oath taking ceremony is scheduled to be held on 11th of August. No reply has come from Aamir khan, Kapil Dev and Sunil Gavaskar while Navjot Singh Siddhu has accepted the invitation. He has praised Imran Khan and hopes that he is the right choice for Pakistan's PM post.
Imran Khan's Oath Taking Ceremony: Details
Navjot Singh Siddhu had also entered Politics after his cricket career. He said that Irfan Khan is a man of character and the people of Pakistan can trust him. Well, Imran Khan belongs to the Tehreek-e-Insaf party and his party has come up as the single largest party in Pakistan's National assembly. Elections took place in Pakistan recently and they have won the maximum number of votes.
Rumors also came that earlier the members of SAARC countries are being invited to Imran Khan Oath Ceremony for PM's post but this decision was somehow rejected by his party. Pakistan's PM Nawaz Sharif had also come to Delhi to attend the oath taking ceremony of our Prime Minister Narendra Modi. Though, Narendra Modi is not Narendra  Modi had personally called Imran Khan and congratulated him for his party's superb victory in the elections. The relations between India and Pakistan have been very tensed from past few years.
India haven't forgot the Mumbai terror attack that had shaken the complete country. But let's hope that the relations between India and Pakistan gets better. Pakistan's To be Prime Minister, Imran Khan also said in his speech that better relations between India and Pakistan will be good for both the countries.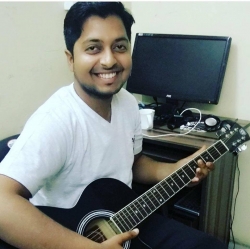 Deepak Kumar is a Teacher, Blogger and an Entrepreneur. He runs an institute and is also the co-founder of xPress Web Solutions, a web solutions company and ikoumerce which is into E-commerce. He has done Computer Science from Delhi University and has 8 years of teaching experience. He teaches various subjects upto XII class and above that also. Blogging is one of his greatest passions. He has other successful blogs in tech and education niche which has a large number of readers and have gained a lot of popularity among blog readers.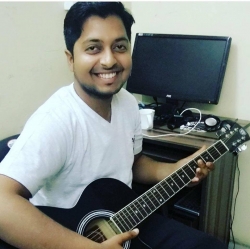 Latest posts by Deepak Kumar (see all)