Top 10 Healthy Morning Indian Breakfasts Ideas
Healthy Morning Breakfast Ideas
 "All happiness depends on a leisurely breakfast"
These days everyone has become more health conscious than ever and want to have wholesome and healthy dishes for breakfast. Dishes which supply them with an abundance of nutrients, fiber, proteins, etc. apart from keeping them full for an extended period is what everyone prefers. Don't restrict yourself from eating what you love, because that is purely unsustainable. You will always end up overeating whenever you get a chance. There is always a healthier way to eat and enjoy what you love. Here are some healthy breakfast options below:
Here are some healthy breakfast options below:
10 Healthy Morning Breakfast For You
1. Sprouts Bhel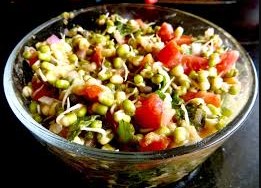 Sprouted Moong is healthy, nutritious and has an excellent fresh flavor. Sprouted Moong beans are full of proteins. They can be cooked in several ways. You just need to soak whole moong beans overnight and then left it in a warm place with covered muslin cloth, so that they can easily start sprouting. It is a delicious, quick and healthy as breakfast and evening snacks.
2. Upma
"Upma" is the most satisfying and most common Indian breakfast, Easy and simple, upma tastes best during winters. Upma is mainly made from samolina(Sooji). It has the sweetness of peas and carrots that does all the wonders, and just uplifts the flavour of very simple dish with the hint of ginger!! It is extremely high in protein, fiber and other essential Vitamins and minerals like A, B1, B2, etc, also it's diabetic friendly. That's the reason why there are a lot of Indian dishes which makes use of samolina(sooji) as the star. Do you still need more reasons to include this in your diet?
3. Poha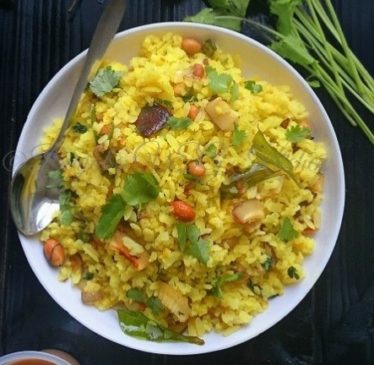 Poha or spiced flattened rice is a breakfast staple in many parts of India, especially Central and Western, And mainly popular in regions of Madhya Pradesh. Light and flavourful, it can be enjoyed as an anytime snack. The addition of vegetables adds extra nutrition and flavour. You can also add some roasted peanuts for extra crunch. This dish can be customized as per your liking. It is super tasty and easy to make, and the best part about this dish is, you can garnish it with nearly anything.
4. Idlis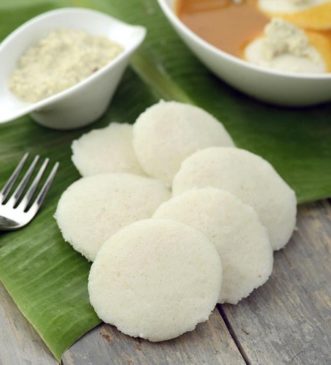 It's a type of steamed savory cake of South Indian Culture, which is well known and the most popular throughout the southern region of India. It can be found easily anywhere in India like street food, small cafes and restaurant. Most often it's eaten at breakfast or as a evening snack. It is usually served in pairing with coconut chutney and sambhar. The texture of idlis are always soft and fluffy and they are always round in shape.
5. Veggie Sandwich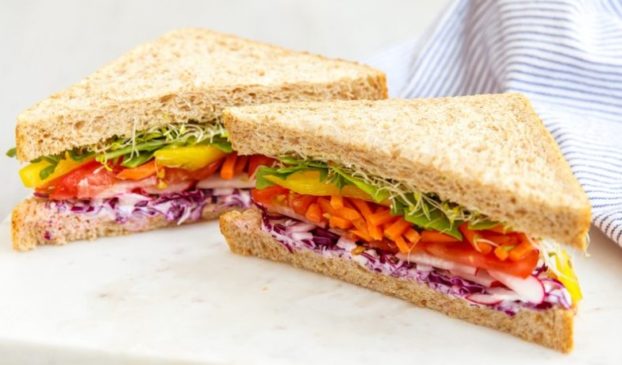 Veg Sandwiches are fully loaded with veggies, cheese and mint flavored chutney are just yum!!
Everyone loves this kind of instant light snack, it is not only healthy but delicious and gives full satisfaction to the taste buds. If you're craving for a fast and healthy breakfast. This simple vegetable sandwich packs a lot of flavors and nutritions of crunchy cucumber, tomato, onion, cheese, boiled potatoes and some mild spices with coriander chutney, which makes it ideal for an easy weekend breakfast! Try these sandwiches for your kid's lunch box.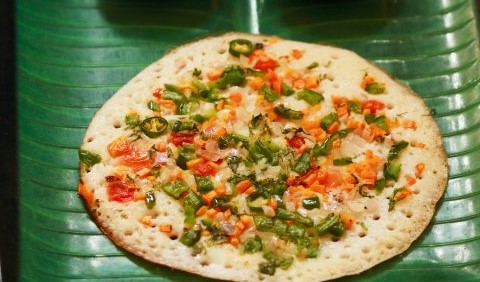 A little crunchy on the exterior, fluffy and chewy on the inside and endlessly wholesome this is what describes a perfect uttapam also called semolina pancake. Who all agrees? Vegetable uttapam is literally something we can eat anytime without having any guilt pangs. Super healthy and super tasty. It's made up of fermented semolina batter ( you can use culture capsules or lemon, instead of curd, to ferment the batter). Can add loads of onion, tomato garlic and spinach.
7. Sabudana Khichdi (Sago Pearl)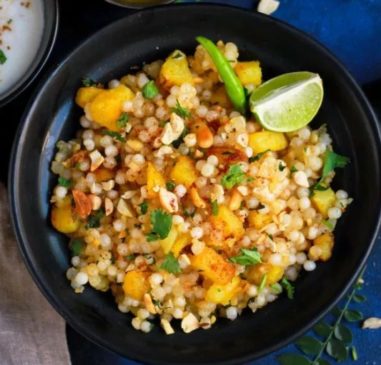 Sabudana Khichdi is a traditional, well known and healthy Indian snack item. It can be eaten during fast (vrat) days made up from soaked Sabudana (Sago) or Tapioca Pearls. It is typically popular in western parts of India like Madhya Pradesh, Rajasthan, Maharashtra & Gujarat. It is a dish of choice when someone "fast" during the festivals like navratri or similar Hindu religious festivals. This can also be eaten in regular days as delicious breakfast and street food also it is easy to cook, easy to digest, light and amazingly delicious.
8. Aloo Paratha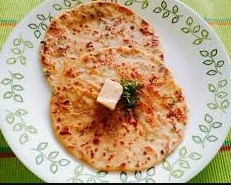 The next is very popular, amazingly delicious and everyone's favourite is desi Aloo ka paratha. Aloo Paratha also known as "Punjabi Aloo Ka Paratha". It is the most common and most popular paratha in some parts of north India. Aloo Paratha is spread in all the states of India and in foreign too. Aloo ka paratha is one of the most popular breakfast dishes in the western, central and northern states of India. Not just it's delicious but it's healthy too. Aloo paratha can be paired up with Yogurt, pickle, mint or coriander chutneys or lassi, which gives immense pleasure to the soul.
9. Plain Or Masala Dosa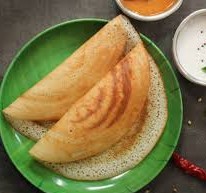 Remaining healthy is not an option, eat healthy to remain healthy. And one thing that we all like about south Indian food is first of all it is very healthy and delicious. Secondly, the recipes of each south Indian snack is quite easy and tasty to cook and can be modified according to the taste. Masala Dosa pairs perfectly with sambhar and coconut chutney are traditional South Indian snack that has world class taste.
Masala dosa has paper-thin texture, which is made with the fermentation process of rice and black lentils, cooked to lacy perfection on a hot griddle. The more flavorful taste it creates with a spicy mixture of mashed boiled potatoes and fried onions stuffed inside the dosa, served with delicious coconut chutney.
10. Dhokla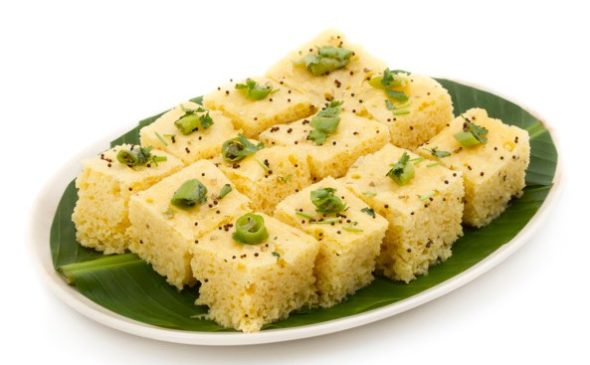 Dhokla also called Khaman Dhokla. It is a vegetarian food item that originates from the western part of India, i.e Gujarat, it can be eaten as breakfast or as an evening snack. These are made with a fermented batter derived from rice, Urad dal and chana dal. The Dhokla is also known as "Khaman Dhokla" because of its sour taste. And we can get the sour taste in dhokla by adding curd. Typically in Gujarat, hot Dhokla can be best paired with green chutney.
"A regular healthy breakfast at right time will create miracles in your life. You will be active, optimistic and lively throughout your day. Your efficiency will enhance manifold times."
So, these were the 10 best healthy morning breakfasts that you can have in the morning. Stay tuned with
Buzzarenas
for more such health and fitness tips and updates.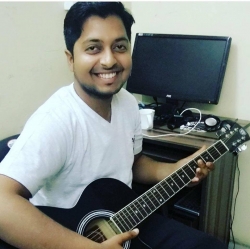 Deepak Kumar is a Teacher, Blogger and an Entrepreneur. He runs an institute and is also the co-founder of xPress Web Solutions, a web solutions company and ikoumerce which is into E-commerce. He has done Computer Science from Delhi University and has 8 years of teaching experience. He teaches various subjects upto XII class and above that also. Blogging is one of his greatest passions. He has other successful blogs in tech and education niche which has a large number of readers and have gained a lot of popularity among blog readers.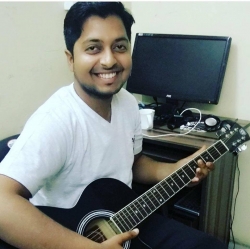 Latest posts by Deepak Kumar (see all)