Diamond Jewellery Designer Nirav Modi : The Man Behind the Biggest Banking Fraud
Neerav Modi is the founder and creative director of Nirav Modi diamond jewellery outlets in India. According to report, he is responsible for the biggest Banking fraud. Last month Nirav Modi was raided because he and his associates are believed to dupe a government bank, the Punjab National Bank of Rs. 11, 400 crores.  Source. News Channels and media websites are filled up with the news and updates of Nirav Modi bank fraud news. Punjab National bank is the second biggest bank in India. It is being said that he took the help of senior officials of Punjab National bank to defraud the bank.
Nirav Modi and his officials is believed to defraud Punjab National Bank of Rs 280 crore and by conspired with bank officials to obtain Letters of Undertaking for making payments to his overseas suppliers. In February, the Indian government's Central Bureau of Investigation (CBI) has launched an investigation into Modi. PNB has also discovered that 2 staff members, deputy manager Gokulnath Shetty and bank clerk Manoj Kharat, from the PNB Brady House branch in Mumbai, issued Letters of Undertaking (LoU) many a times to Nirav Modi's companies and their banks without following the processes and without maintaining any record on the bank's software.
After reading this news many of you must be curious to know more about Neerav Modi, so let's have a quick look at Nirav  Modi Wiki.
Who is Neerav Modi | Wiki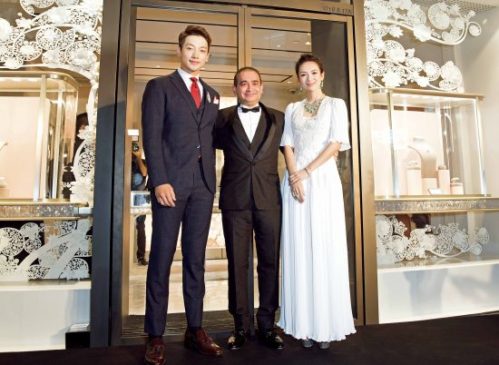 Neerav Modi is a leading diamond jewellery designer. He runs a chain of diamond jewellery outlets all over India. Nirav Modi was born in India and his father, as well as his grandfather, were in the business of Diamond jewellery.
Nirav Modi 48-year-old and he is a billionaire.
Nirav Modi is the founder of Nirav Modi Jewellery business. He is a luxury diamond jewellery designer.
Nirav Modi was the first Indian diamond jeweller to have been featured on the covers of Christie's and Sotheby's Catalogues. 
Nirav Modi has a family background of jewellery business. His father and grandfather were both in the diamond jewellery business
Nirav Modi's wife 's name is Ami Modi and has three children.
Nirav Modi 's stores are also in New York, Las Vegas, Hong Kong, Beijing, and Mumbai.
In the year 2013, Mr. Nirav Modi has been featured on the Forbes list of Indian billionaires and he is managing his name in that list since then. He ranked on the 1,234 position in Forbes's world's billionaires list for 2017, and on 85th position in India's billionaire's list. Nirav Modi's Net worth is estimated at $1.73 billion according to the Forbes.
Nirav Modi jewels have been worn by Indian and International style stars including Kate Winslet, Rosie Huntington-Whiteley, Naomi Watts, Coco Rocha, Lisa Haydon and Aishwarya Rai, Dakota Johnson
So, this was all about the Neerav Modi Wiki and updates about the biggest banking fraud allegations against Nirav Modi and his officials. Stay Tuned with Buzzarenas for more such news updates. If you don't wanna miss any of our stories then feel free to subscribe to our blog.