Delhi Metro Rail increased fares : a misery to Aam Aadmi
Delhi Metro Rail Price Hike
The Delhi Metro Rail increased fares has added the misery 's in Aam Aadmi's life. Is it fair? DELHI METRO RAIL CORPORATION(DMRC) has always remained in a limelight since it came into existence. It is one of the convenient modes of transport for us and the massive mob. Delhi Metro is the largest network that carries around 2.8 million people every day. But, the latest hike in the fares has shaken the grounds of millions of people.
However, this resulted in the stiff opposition from the ruling party, AAM AADAMI PARTY (AAP) in Delhi. Though nothing happened and the sweet journey for the commuters on the Delhi Metro has turned into sour as the DMRC has again hiked the fares second time in this year. especially for people like us who have to travel a huge kms to reach a place. Ain't it?d
Also Read: How a Doctor is Helping Poor People in Chennai
Delhi Metro Rail Fares Chart and Details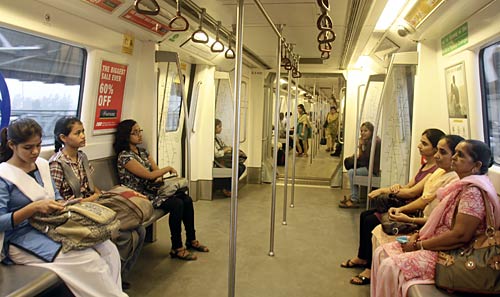 FACTUAL DATA OF METRO CARD PRICES:
On May 8, the DMRC approved the recommendation of increasing fares in two rounds. The first round was on May 10 in which minimum fares have increased from Rs 8 to Rs10 and the maximum from Rs 30 to Rs 50. whereas, the second hike kicked in from October 10, where the commuters have to pay a minimum fare of Rs 10 and maximum is that of Rs 60 for a ride.
2. Delhi Metro Fare chart: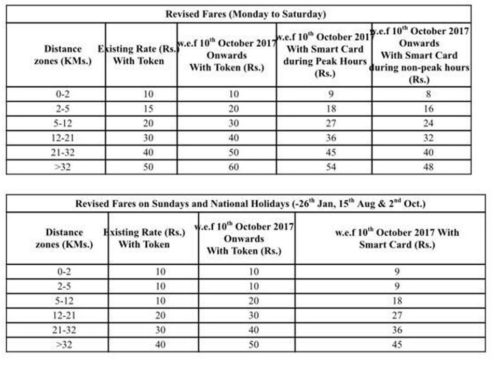 The new fare slab is likely to be ₹10, ₹ 15, ₹ 20, ₹ 30, ₹ 40 and ₹ 50. This hike which Delhi has been within the five months will go to affect every commuter who travels beyond 5km, while the journey between 2-5km will cost Rs 5 more.
As a user of Delhi Metro Rail, I used to spend around Rs 32 on my daily ride which has come to be Rs 45 after the second hike. Therefore, my expense has increased rapidly within these five months.
3. REACTION OF COMMUTERS: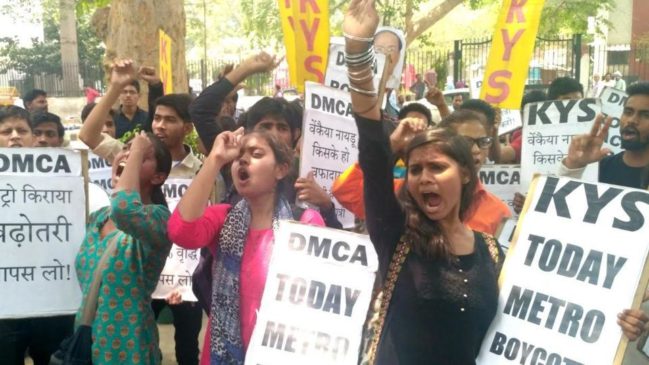 There is a mixed reaction from Delhites. Few of them are welcoming the move and others are questioning the timing of bringing such a change. Some said that they will switch to their private transports and some will travel from metro only.. people belonging to high societies may not be impacted with such a hike and would not mind paying extra . While it's not suitable for many others who belong to the middle-class family.
Don't Miss: How the Video Game Addiction can harm Your Life
Therefore, Delhi Metro Rail has a network of 213 km one another 140km will be added in the end if this year when phase III become operational. we can only hope that phase III may be turned out to be a blessing or a relief for the metro commuters.
This was Megha Sethi here to talk about the Delhi Metro Rail price hike issues. Don't forget to share what are your views about the Delhi Metro Fare increase issue. Is it fair or not??
Latest posts by Megha Sethi (see all)