Mohali: Class 12th Student Commits Suicide | The Reason is Really Shocking
Class 12th Student Suicide
Apart from Nirav Modi and Bollywood Gupshups, there is something which needs more attention of ours and is a matter of concern. Did you guess it? No? It's the young school and college students committing suicide to end their precious lives. One such incident has come up from Mohali where the guilt of not performing well took the life of a bright student.
According to the National Crime Records Bureau (NCRB), a student ends up his life and commit suicide every year. And the stats are extremely shocking and its high time that we do something for this.
Karanvir Singh, was a 17-year-old student from Mohali ended his life for a small reason and the reason is really shocking!
Karanvir Committed Suicide Just because He Left 9 Marks Questions in Physics Boards Exam.
Class 12th Student Suicide: Detailed Report
Karanvir was a bright student of his school and sources say that he has scored 90%marks in Pre-Board Exams. According to the TOI report he could not bear the exam stress and ended up his life. He gave the exam but somehow he could not answer three questions in the Physics Board exam of class 12th. He came out of the exam hall and was disappointed that he left 9 marks in the exam. He wanted to get into IIT. Just 2 hours after giving his exam he returned back home and hung himself with a ceiling fan. His disappointment and exam pressure can be judged from his suicide note :-
"I am sorry as I could not live up to your expectations and for not being able to fulfill your dreams. I love my grandparents the most and do take good care of them."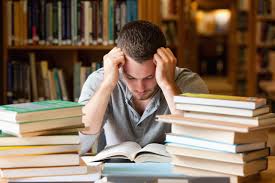 He was a bright student and it can be known by the fact that he was among the toppers in his class 1oth board's exams. He had score 90% marks in his class 12th board but the exam pressure took his life. Losing a young family member is very disappointing for a family. So. many exam pressures related suicide cases leaves a question for all of us, "Are these Marks more Important than Someone's Life?"  🙁