BS Yeddyurappa took Karnataka CM's oath: Congress continued its protest
BS Yeddyurappa takes oath as Karnataka's CM
Karnataka CM elections  have become a hot topic nowadays. There was a lot of chaos going on between BJP, Congress and JD (S). On Thursday, while Bharatiya Janta Party leader BS Yeddyurappa was taking oath as the new chief minister of Karnataka, Congress actively continued its protest outside the Vidhan Soudha (Karnataka Assembly). It was all dependent on the Governor as to whom he invites to form the government in the state. On Wednesday, the Governor had already invited the BJP party to form the government in Karnataka. The oath was taken at the Raj Bhawan in Bangalore.
The election was held for a 224 member House. The election results were already announced with BJP winning 104 seats and Congress won 78 and 37 seats respectively. BJP won the majority of seats. In the meantime Congress and JD (S) thought of forming an alliance together. The Congress and JD(s) joining hands together leads to a number of 115 but it all proved vain. Though, they met the governor Vajubhai Rudabhai Vala but unfortunately the decision did not come out ine their favour. They filed petitions in the Supreme court to seek a stay on the oath-swearing in. The BJP party leaders and party workers celebrated their victory in Karnataka by dancing. Congress was expecting a victory over BJP this time but things did not went the way they wanted. Congress need to put in more efforts next time.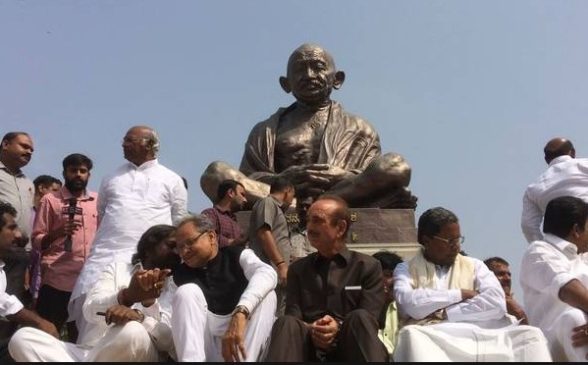 Well, what do you feel about the issue? Which party in your opinion should have formed the Government in Karnataka??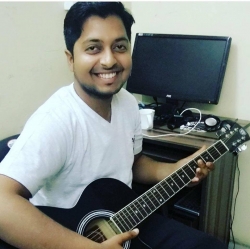 Deepak Kumar is a Teacher, Blogger and an Entrepreneur. He runs an institute and is also the co-founder of xPress Web Solutions, a web solutions company and ikoumerce which is into E-commerce. He has done Computer Science from Delhi University and has 8 years of teaching experience. He teaches various subjects upto XII class and above that also. Blogging is one of his greatest passions. He has other successful blogs in tech and education niche which has a large number of readers and have gained a lot of popularity among blog readers.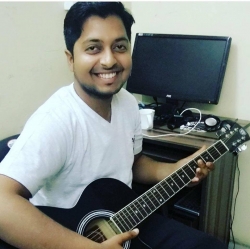 Latest posts by Deepak Kumar (see all)