8 Miraculous Benefits of Early Morning Walk [ Health Tips ]
Early morning walk is the best exercise for a healthy life. It gives us a sense of happiness calms our agitated nerves and cools the mind, body, and soul. The fresh oxygen that we often miss in concrete jungles of our cities may be easily utilized in the early hours of the morning. The freshness and mist that you feel in the early morning is hard to find. A 30-minute walk early in the morning is equivalent to 2-hour hardcore exercise in the gym. The best time for a morning walk is 5:00 Am to 7:00 Am. It is also termed as the best medicine!
Walking 5 miles a day can burn approximately 500 calories for a 180-pound man and eating 2 slices of pizza can give you those 500 calories back so all those efforts you made went in vain.
Its a real challenge for many people who hate to get out of bed early. Here are some benefits of a morning walk..
Top 8 Benefits of an Early Morning Walk
1. It's a Great Way to Start the Day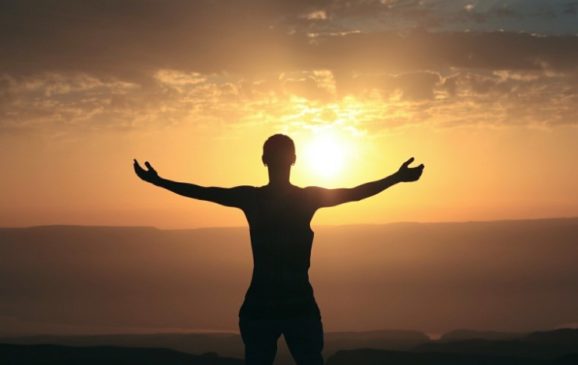 Everyone who walks in the morning will tell you that it is a great way to start the day. Whether you are going to your office or doing some chores at home, waking up early and starting your day with a morning walk will surely energize you and get you in the mood to start the day. So, next time, instead of jumping out of the bed and hurrying off to work, start the day early with an easy morning walk.
2. It Freshens Up Your Mind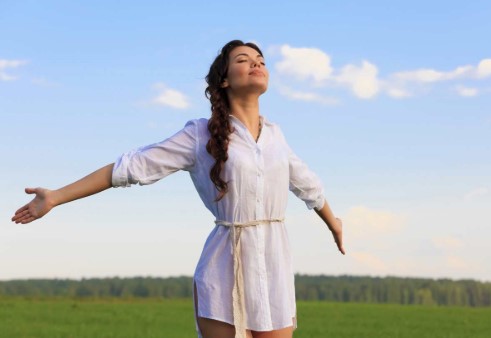 This is actually one of the best benefits of a morning walk. Whether you had a good night's sleep or not, waking up for a morning walk is guaranteed to help you start the day with a fresh mind. The morning sun and cool air will boost your mood and prevent stress from setting in before all the worries of the day begin.
3. It Counts as Physical Exercise
If you don't have the time to go to the gym, a morning walk will give you the chance to do some exercise. It can also be a form of a warm-up exercise before you start your routines. With this, you don't need special equipment or club memberships and you can adjust your time and pace according to your needs.
As a physical exercise, morning walks can help you burn calories, strengthen your bones and muscles, and keep you in shape. It can help promote physical well-being and prevent disease, which are usually related to a sedentary lifestyle. Many experts recommend regular walking to promote good circulation and to prevent heart disease.
4. It Helps Beat Stress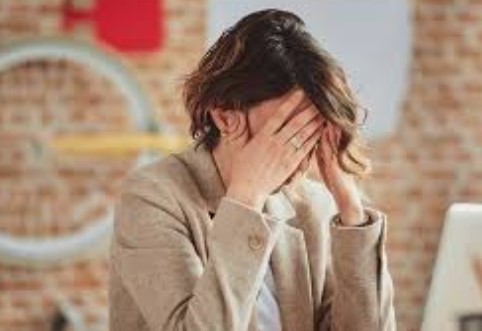 The mental and emotional benefits of morning walk include reducing stress by increasing your body's production of "feel good" hormones. To achieve this, try to walk briskly, until you feel sweaty. Physical exertion helps release brain chemicals that help reduce anxiety – an effect that is better than all the pills other people might take.
5. You Get Some Time to Plan Your Day
The best time to plan your day is when your mind is clear and you feel good physically. You can do this while taking your morning walk. It helps you think clearly during the day. It gives you time to be alone with your thoughts before all the chaos of the day begin.
So instead of rushing to work with no clear sense of direction on how to conduct the affairs of the day, take a few minutes to walk in the morning and lay out in your mind which tasks you must prioritize. You will be surprised how well your activities may go on smoothly with a little planning in the morning.
6. It Helps You Socialize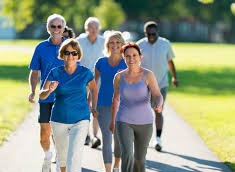 You do not have to walk alone all the time. Sometimes, walking is more fun and energizing if you do it with a friend, a family member, or a group of people. This can help you keep up the habit of getting regular exercise and can give you the chance to socialize before starting a long day at work.
7. It Improves Your Appetite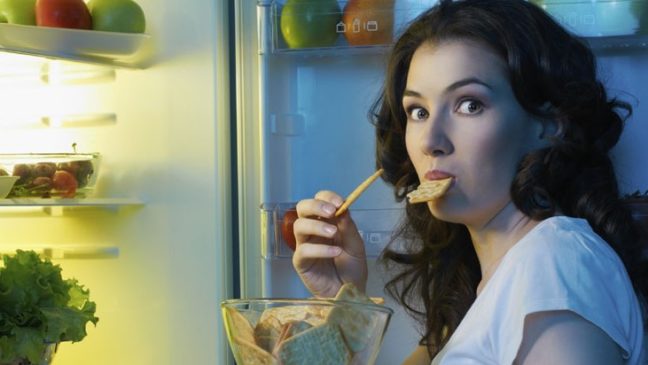 It gives you a good appetite for the most important meal of the day – breakfast. While most people would wake up late and hurry off to work without a good breakfast, you must try to eat a healthy breakfast after a morning walk. The combination of physical exercise and a healthy breakfast will help you maintain proper weight because it will help keep you full longer before lunch.
8. It Helps You Lose Weight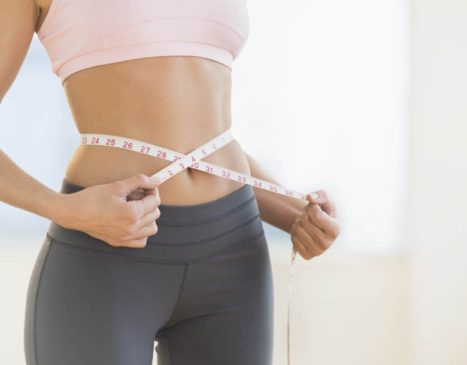 One of the important benefits of regular exercise is weight loss. If you want your morning walk to help you burn calories, try walking as briskly as you can. You burn more calories by increasing your speed, so challenge yourself by walking faster than a stroll. You will not only burn calories but reduce your blood cholesterol and blood sugar levels, which can help prevent chronic diseases such as heart disease, diabetes, and stroke. However, you must also remember to eat a balanced diet and maintain a healthy lifestyle.
Common FAQs
How Long Should you Walk in the Morning?
It depends on your capacity but even a 30-minute brisk walking will bring positive changes to your present health. You need to maintain the regularity that's more important. Initially you can start with 20-30 minutes, later on, you can increase the walking time.
Why Do We Enjoy morning Walk?
We enjoy morning walk more because in the morning the air is completely fresh as compared to other parts of the day. You can breathe-in fresh air and it also increases the oxygen intake. This keeps your mind and body fresh and active throughout the day.
And once you get used to it, the results will be more than amazing. All of the points listed above will become true and you will generally feel better and you will be able to go out and seize the day.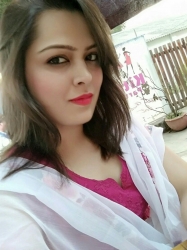 Priyanka is a stock investor and trader from Madhya Pradesh. She is passionate about her work and tries to give her 100% in whatever she does. Writing has always been her one of the greatest passions and that's she loves to blog about various topics. She is a fitness freak and yoga lover by heart so she loves to share her knowledge and ideas with the world. Apart from health and fitness, she loves to write about food, fashion, beauty, and lifestyle. She is also into Digital Marketing and has helped a lot of brands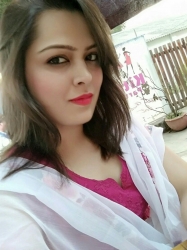 Latest posts by Priyanka Sukhwani (see all)