5 Best TV Series that You Must Watch | Most Popular TV Series
Popular and Best TV Series
 Best TV Series:   Well, are you one of those that can binge watch a whole show's episodes in just one night? Well,  yes you then aren't the only one?  But if you have this habit if watching the episodes or even seasons of a show in just one go, then also you would be left with not many options to watch many shows.
So here we are to your rescue for letting you gave some more options to watch what show next after you have binge-watched your last previous favorite show. So here we are presenting you the list of next 5 TV shows to watch when you finish off watching your current show-
5  Best TV Series That You will Love to Watch
These 5 are some of the most Popular TV series that you will surely love to watch. Check them out!
This is us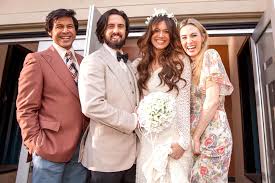 This is an emotional roller-coaster show that will make your eyes wet at almost every episode. Your heart shall be shattered at each episode for the very raw but intense acting shown in this show.  The show is currently in its 2nd season and has even won two Emmy's for its actors in the show. A walk to remember fame-actress Mandy Moore,  Sterling K. Brown,  Milo Venitialigo all are part of this show.  So hold your handkerchiefs close whenever you watch to sit down the show. This was one of the 5 Top rated TV series that you must watch.
 Also check: Christmas and New Year Dress Collection on Amazon
Stranger Things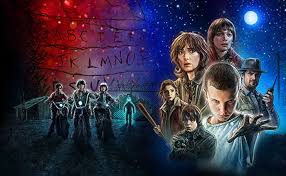 Last year,  when this show made its appearance, it made everyone crazy. Suddenly everyone was talking about how great this show is and how drastically amazing this show is. The show is set in late 80's and is centered around mainly 4 kids. The show is currently on its second season and though the very first season just had 8 episodes, it is one unskippable show. This was one of the 5 top TV shows that we bet you will love to watch.
Also Read: How to get your True Love in Life
Riverdale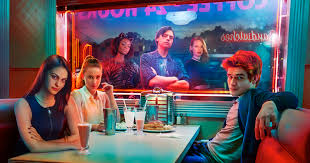 This show has actually already gathered much buzz since its release. It is also in its current second season and the very first season had been welcomed with much love. The show has the suite life of zack and Cody famous one brother, Cole Sprouse along with KJ Apa and other actors.  The show is highly intense that revolves around crime and drama in the small town of Riverdale. The first season had great ratings and even the second season has amazing IMDB ratings. Filled with horror,  suspense and drama, this show is a must watch. This was one of the 5  Best TV Series.
Bates Motel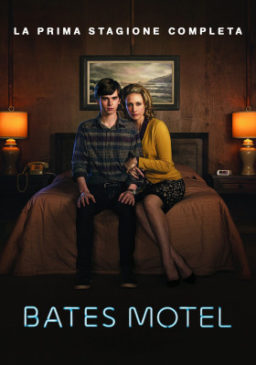 Though this show ended back in 2014 with just 5 seasons, you can not afford to miss this show. You will be involved in this show just by watching its very first episode. It's about a woman and one of her son who moves to a new city after the death of her husband and plans to run a motel over there. But what really happens when she owns the motel is really mind-grappling and intense.  So if you wondering which show to watch next, this is the one. This was fourth in the list of 5  Best TV Series that you will love.
Friends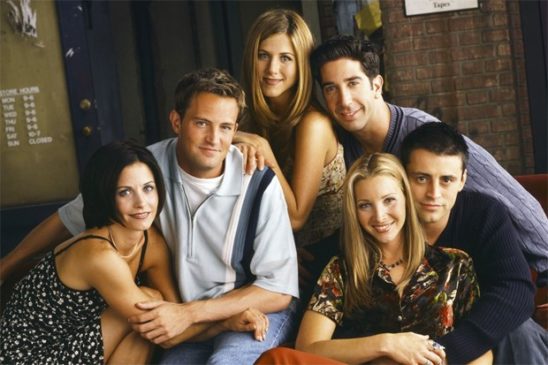 They truly say that old is gold and this fits perfectly in the case of this show. Though it's been years still this show has stopped but still, it is still enjoyable and still that funny
The story of six friends living around each other, sharing their journey with each other makes this show so amazing.  And because it has got a lot of episodes, this is the one definitely to watch next. This was last on our list of the 5 Best TV Series
Hope you liked the list of these  Best TV Series. This was Manavta Kaundinya here to talk about some of the most Popular TV series. Don't forget to tell us which one you liked the most 🙂 Share this article with your friends if you liked it.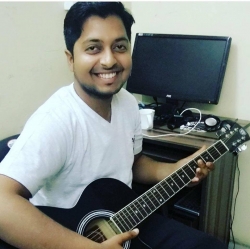 Deepak Kumar is a Teacher, Blogger and an Entrepreneur. He runs an institute and is also the co-founder of xPress Web Solutions, a web solutions company and ikoumerce which is into E-commerce. He has done Computer Science from Delhi University and has 8 years of teaching experience. He teaches various subjects upto XII class and above that also. Blogging is one of his greatest passions. He has other successful blogs in tech and education niche which has a large number of readers and have gained a lot of popularity among blog readers.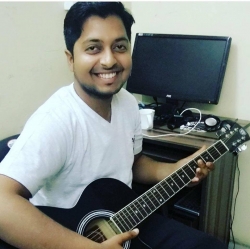 Latest posts by Deepak Kumar (see all)