5 Best Movies of Sri Devi That You Must Watch: Remembering Sri Devi
Bollywood Actress Sridevi's Death
Legendary Bollywood Actress Sri Devi is no more between us and the news of Sri Devi's death has created a silence in the Bollywood industry. All the actors are sad about the sudden of an actress who was a leading actress of her times. Some actors say that for a moment they could not believe the death news of Sri Devi. Though the memories of the legendary actress will always be there in the minds of her fans and actors of Bollywood industry.
Sri Devi was such a talented actress and has done many super hit Bollywood movies. So, today in the remembrance of Sri Devi, we present to you the 5 Best movies of Sri Devi that you must watch if you haven't. And if you have watched it earlier then we bet that you will love to watch it again.
Top 5 Best Movies of Sri Devi
Though she has done a lot of successful and super hit movies in the Bollywood industry but we will only talk about the 5 best movies of Sridevi.
1.Mr. India (1987)
Mr. India was a very popular movie and we still remember that we used to watch this movie again and again in our childhood. Mr. India movie casted Beautiful actress Sri Devi, Bollywood SuperStar actor Anil Kapoor in the lead roles and Amrish Puri played the role of a villain in the movie. This movie shows how Anil Kapor becomes invisible and how he takes revenge from the villains and teach them a good lesson. The songs of Mr. India also got super hit. Some of the super hit songs of the movie are Hawa Hawai, Karte hum Pyar Mr. India se, Zindagi Ki Yahin, Kate Nahi Katate Din Yeh Raat.
Don't miss: 20 Most Beautiful Women of The World
2. Nagina (1986)
Super Hit Nagina movie song Main Teri Dushman
We could not forget to add Sridevi's Nagina movie in the list as it was also one of the top 5 movies of Sri Devi's Bollywood Career. Nagina was an Indian fantasy movie and was produced by Harmesh Malhotra. Sri Devi played the role of a Nagina in that movie. She marries Rishi Kapoor to take the revenge of her spouse who was also an Icchadhari Naag. Sridevi's Nagina movie became the 2nd highest grossing movie of that year.
Also Read: DIAMOND JEWELLERY DESIGNER NIRAV MODI : THE MAN BEHIND THE BIGGEST BANKING FRAUD
3. Chaalbaaz
4.Himmatwala
Super hit song Naino Mein Sapna: Video
Himmat Wala was one of the best movies of Sridevi and this was the movie which made her more famous in the Hindi Cinema. Himmatwala also became one of the biggest blockbusters of  1980s. Jeetendra and Sri Devi played the lead role in the movie and this movie was a super duper hit movie of 1983. This movie made about 50 million. Some of the top songs of Himmatwala(1983) were Naino Mein Sapna, Ladki Nahi hain, Taki O Taki, Waah Wah Khel etc and if you haven't watched this movie of Sridevi then you must watch it.
5. Chandni (1989)
Chandni was also one of the top 5 movies of Sridevi and this movie cast Rishi Kapoor, Waheeda Rehman, Vinod Khanna and Sri Devi. Yash Chopra was the director of the movie. So, don't be surprised when you come to know that this was also one of the biggest box office hit of 1989. The songs of the Chandni movie were very popular and Sridevi's dance in the super hit movie was praised by millions of her fans. The movie was a Romantic drama kinda. The hard work of the talented actors paid them off as this movie was awarded the  National Film Award for Best Popular films of 1989.
Best Movies of Sri Devi: 2 Bonus Movies
6. English Vinglish ( 2012)
English Vinglish is also one of the top 10 movies of Sridevi. TThe movie revolves around a homemaker ( role played by Sri Devi) who enrolls herself in an English speaking course when she feels that she is being laughed at for her poor English communication skills.
7. Mom (2017)
Mom was is the latest movie of Sridevi. The movie was released int the year 2017. It is basically a thriller movie. This movie marks the 300th appearance of th actress in a movie. And you haven't watched the movie, you must watch it.
So, these were the 5 top Bollywood movies of Sri Devi. These are the evergreen movies of Sridevi and if you haven't watched any of the movies from the above-mentioned list of 7 best movies of Sri Devi then you must watch it!
Featured img src: Rediff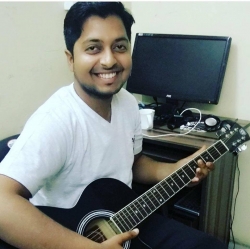 Deepak Kumar is a Teacher, Blogger and an Entrepreneur. He runs an institute and is also the co-founder of xPress Web Solutions, a web solutions company and ikoumerce which is into E-commerce. He has done Computer Science from Delhi University and has 8 years of teaching experience. He teaches various subjects upto XII class and above that also. Blogging is one of his greatest passions. He has other successful blogs in tech and education niche which has a large number of readers and have gained a lot of popularity among blog readers.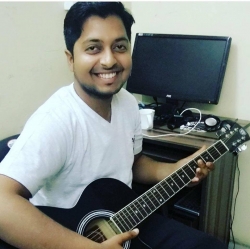 Latest posts by Deepak Kumar (see all)