10 best fashion finds on Amazon to flaunt this new year
With the new year and Christmas around the corner, there can only be one constant thought in all our minds, "what should I be wearing?", right? Worry not! I have got you sorted for the coming two events and you can relax now. *Wink* So, what do I have here? I have the 10 best fashion finds on Amazon for ya to flaunt this new year. Ready to have a look! Let's just jump right into it.
Our 10 Best Fashion Finds
I have a habit of shopping way before the event so as usual, I have started my new year shopping already. And while shopping I have found so many pretty outfits that I can't resist sharing 'em with you all. If I can, I 'd definitely buy all of them.
1. Evergreen Pink & Orange combo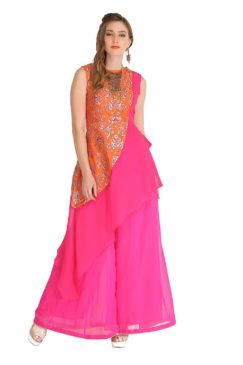 I have instantly fallen in love with this Sharara. I just love this combo. No matter how many outfits I have in this combo, I don't mind buying one more. If you are also a fan of this combination just like me, go for it. After all, what could suit us better than what we love! This Sharara is one such thing you shouldn't hesitate buying.
2. Simple yet stunning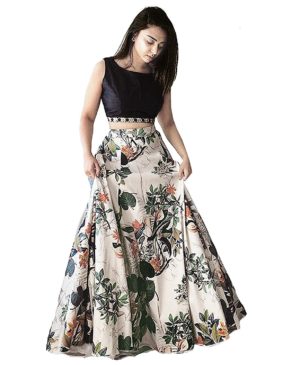 This is the second best of all the fashion finds on Amazon I've found. This will look stunning on you if appropriate accessories are added. Moreover, look at that price!! Worth a try, isn't it?!
3. A little different from regular skirts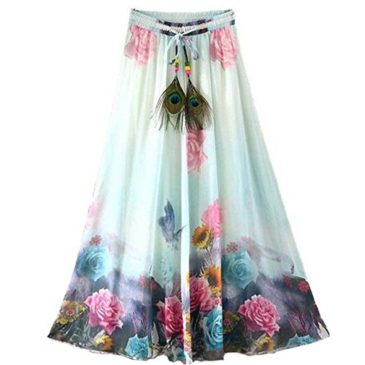 It is also one of my favorites and I bet people couldn't help asking where did you get it from! You can pair it up with a solid color top (maybe a baby pink off-shoulder top) and a nice pair of earrings (Chandbalis or Jhumkas).
4. This is so blendable with any occasion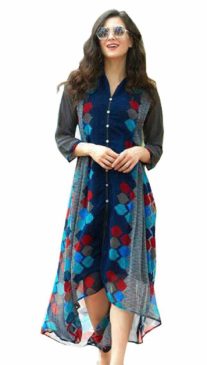 This Kurti is love. It can be worn to any occasion and looks apt. You can wear it like a Kurti with leggings or just like a frock for a beach party. Don't know about you but I'm sure gonna buy this one.
5. Maroon crop top and skirt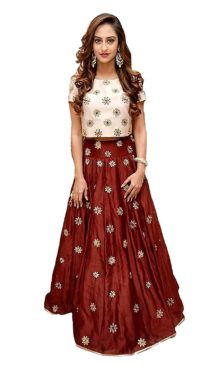 One more wonderful combo. Doll up in this beautiful combo, pair it up with a nice pair of Chandbalis and see the magic. Lots of eyes are sure gonna stick on you for the whole event.
6. Flaunt it with Indo western style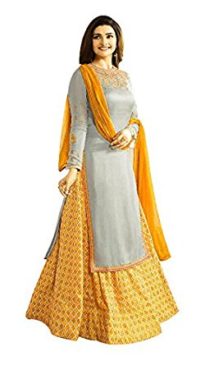 Nothing much to talk about as you can see yourself how elegant and stunning this lehenga-kurta looks. And look at the price, it's such a steal.
7. A flared one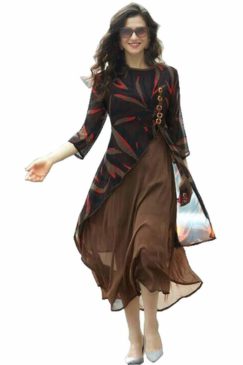 It's more like a western Kurti but isn't this pretty and also, it's coming just at 999/-.
8. Off shoulder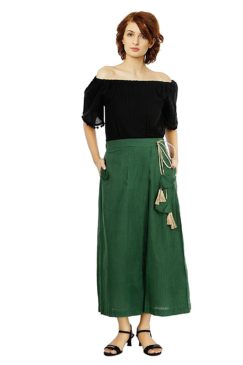 For those who don't want to get ready too much with lots of accessories, makeup and all and would love to keep it as simple as possible yet look à la mode, this is the best choice. Things definitely can't get simpler than this.
9. For that Red-lover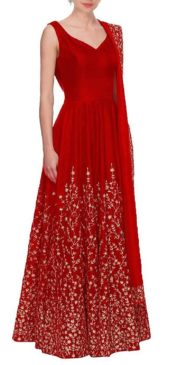 I never forget red while shopping as many of us are red lovers. And not to brag, this one definitely doesn't fall short of our expectations and worth a buy.
10. Go Boho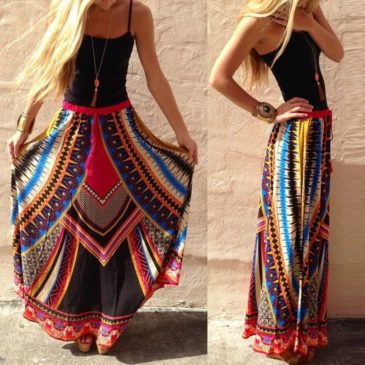 Compliment this maxi skirt with boho jewelry for a stunning look. It's a bit pricey but totally worth it if you want to try something different and stylish. Check out stunning boho jewelry for more inspirations.
Sooo, this is it! These are the best fashion finds I've gathered for you to rock the new year and I hope you have found your best choice of all and look wonderful as always.
Love, 
Nikki.
*This is Nikhila from Nikki's Talk*
Latest posts by Nikhila Chalamalasetty (see all)